Approximations: The Mission
Collaboration: Johanna Householder and b.h. Yael, 2000
Video length 4:11 min
Premiered at Images Festival of Independent Film & Video
With the exception of one brief sequence, this tape is a shot for shot recreation - edited in camera - of the opening scene of Francis Coppola's 1979 landmark, Apocalypse Now, with Householder in the role of Captain Benjamin Willard. Reputedly it took 8 hours to film a seriously drunk Martin Sheen improvising his actions in this soul baring scene; an ordeal that contributed to the heart attack he suffered a few days later.
This comedic yet unnerving piece may be seen as a probing into the processes of identification. By replacing Sheen's body with her own Householder calls into question the gendering of redemption as Yael masterfully duplicates Storaro's Academy Award winning cinematography dogma style.
Approximations: Next to Last Tango is one of four works by Johanna Householder and b.h. Yael, which are shot for shot recreations of specific filmic scenes while their own gendered bodies re-perform the lead characters. The first three works take on 1970's cinematic classics: Apocalypse Now, 2001 Space Odyssey, and Last Tango in Paris. The last, a bit more of an anomaly, is Mel Gibson's The Passion of the Christ.
The works are an amalgamation of Johanna's and Yael's sensibilities, performance and cinematography, and display a fascination with and questioning of representations of the future, apocalypse and war, sex and religion.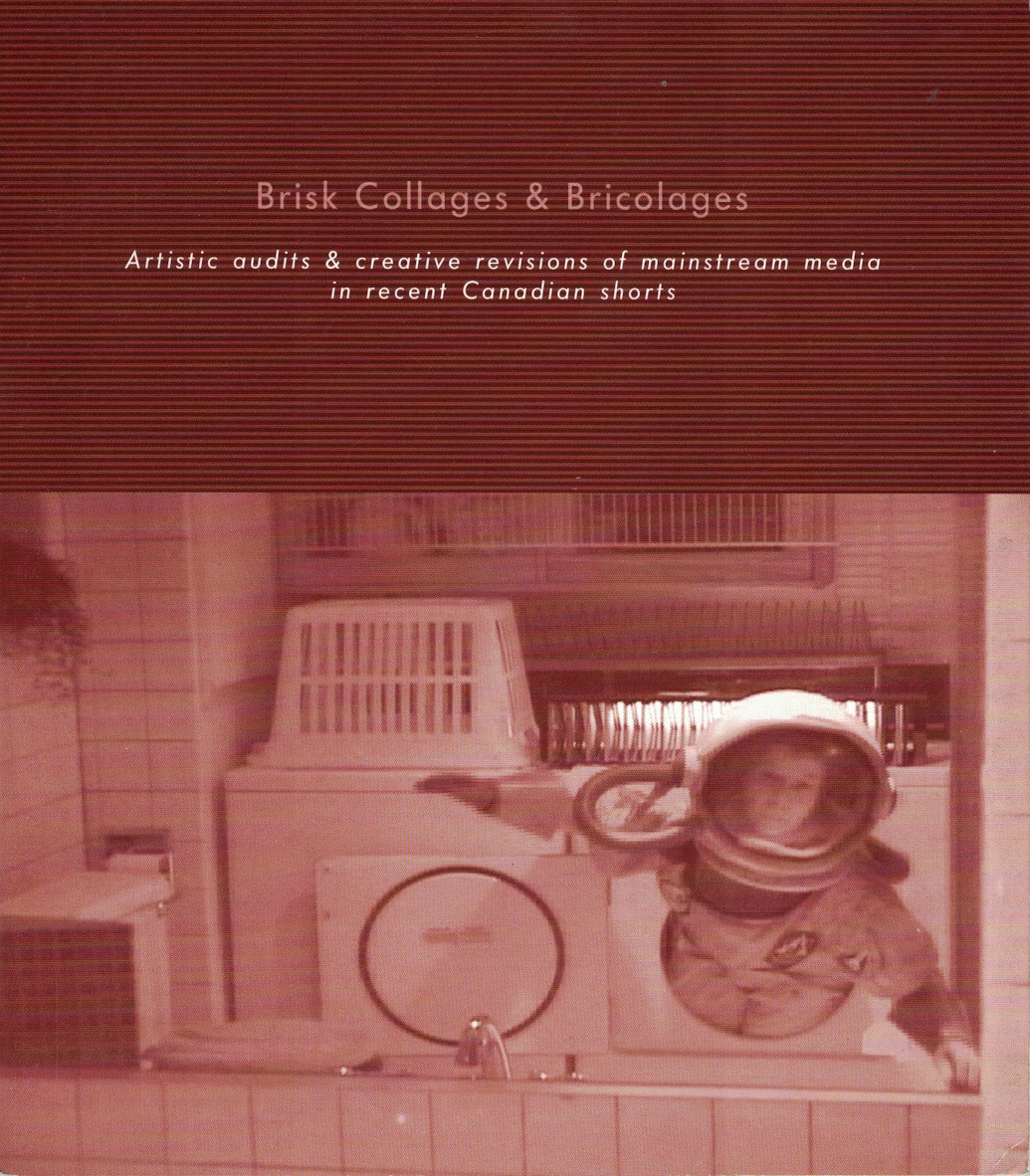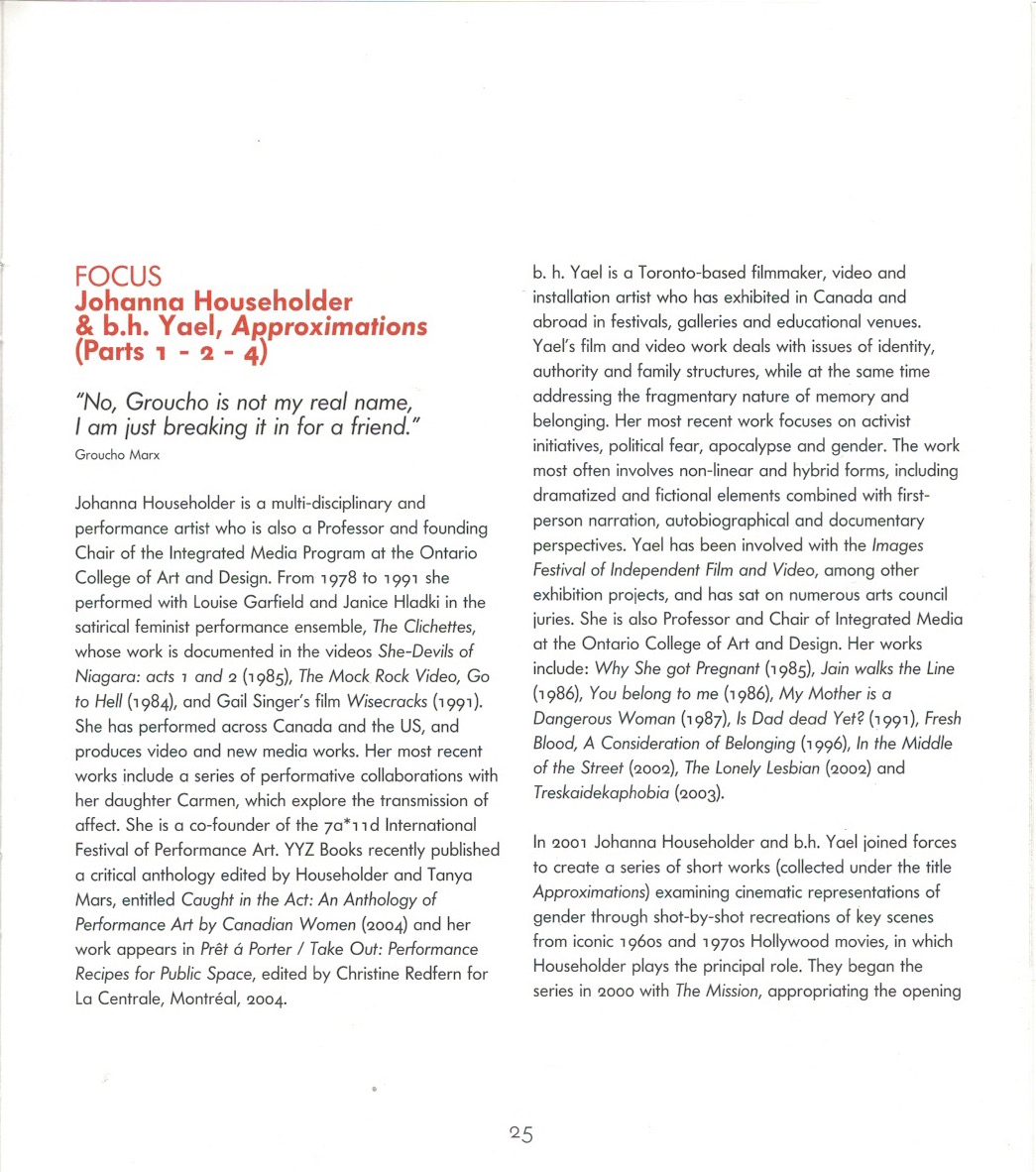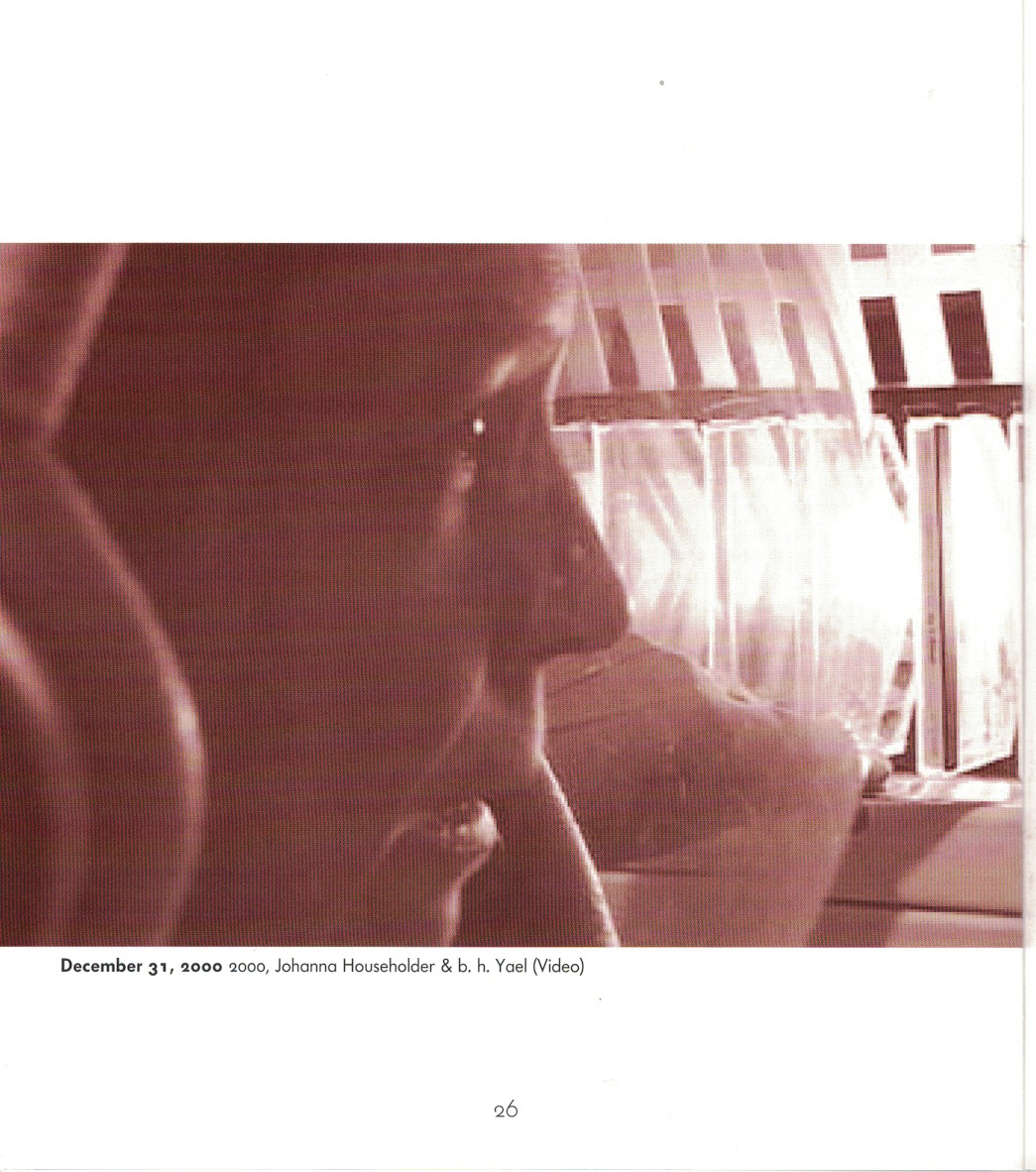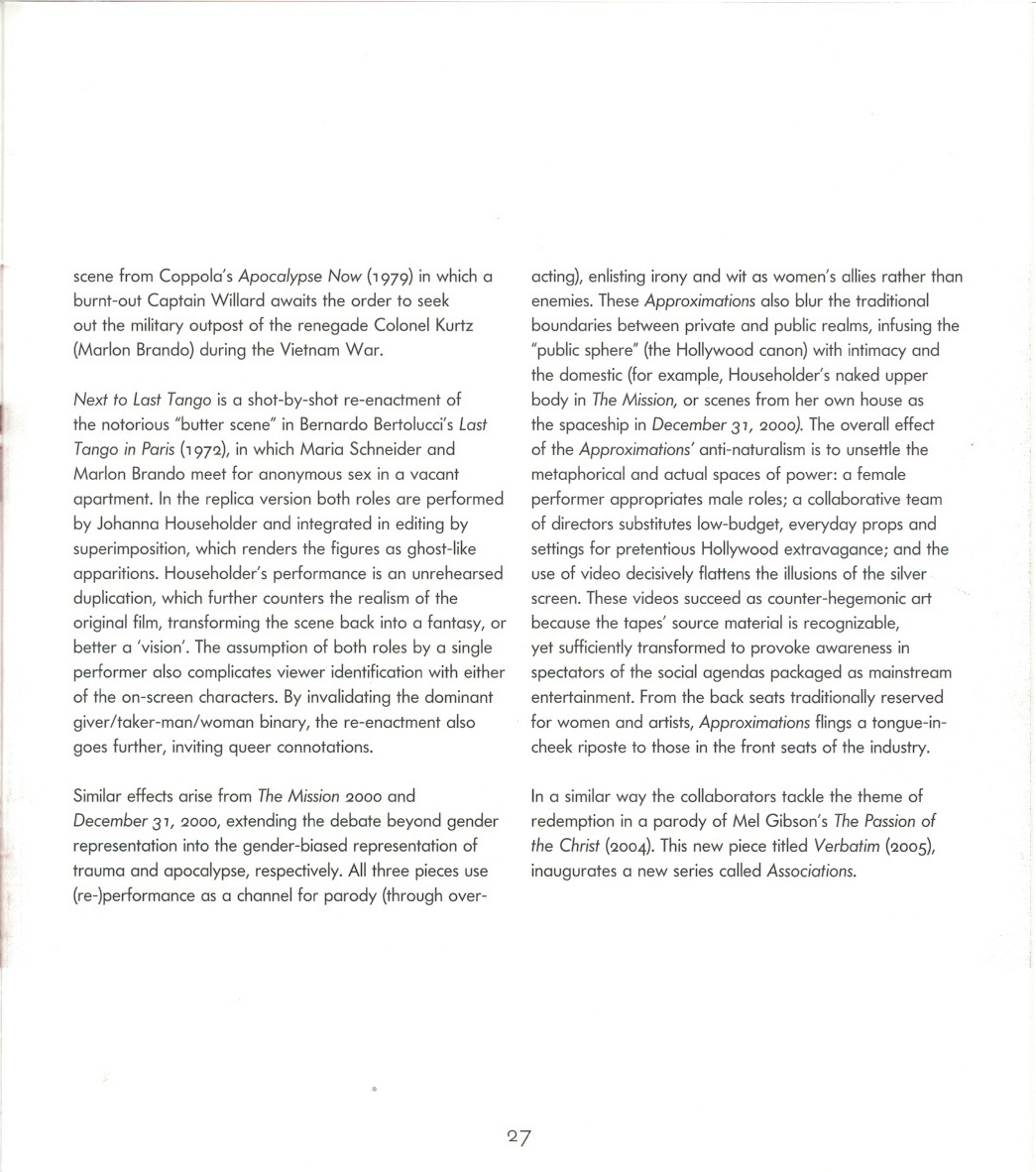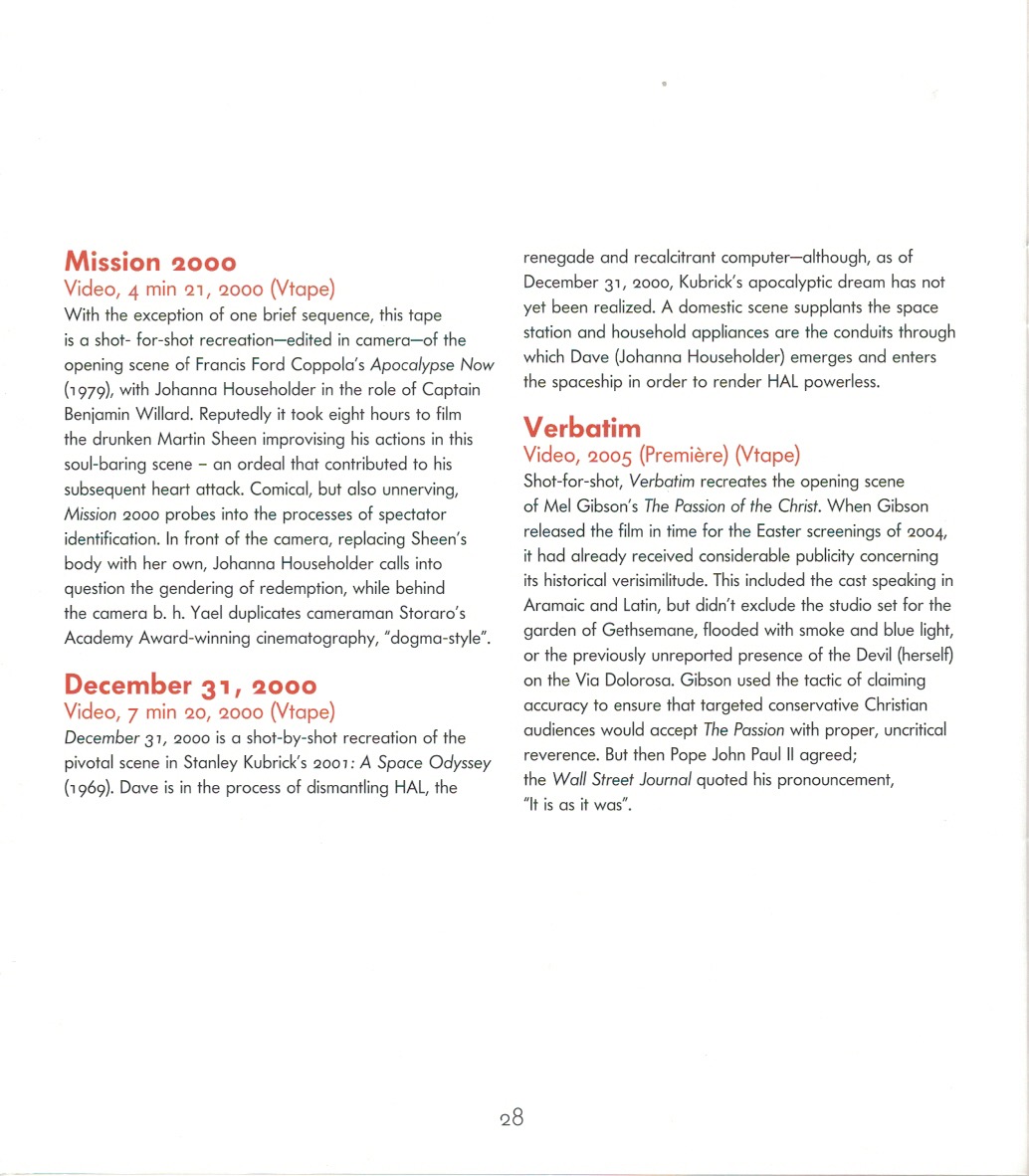 Catalogue published by Mount Saint Vincent University, MSV Art Gallery, Halifax.