by b.h. Yael. Hunger, 2018
Devora Neumark, Challenging Home and Presence (2016)
by b.h. Yael. More Caught in the Act, 2016.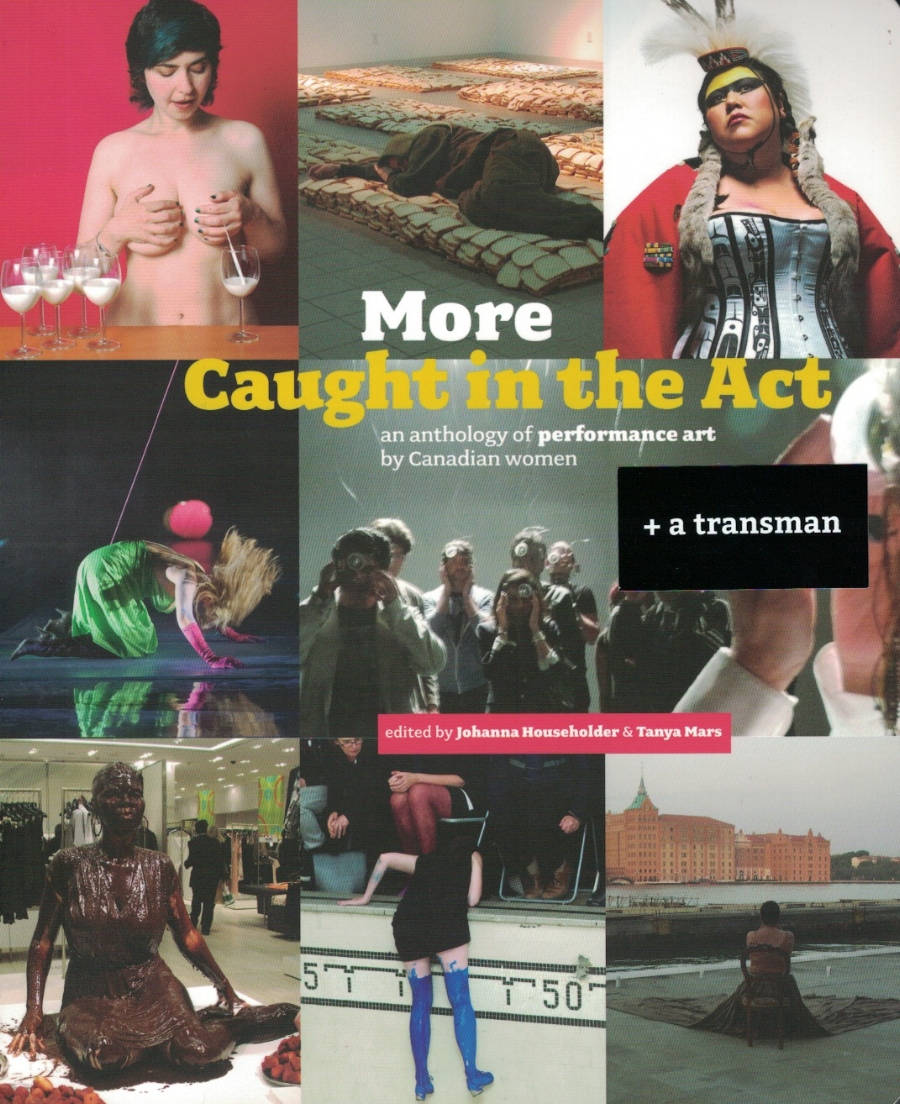 Land Project: A Conversation between Canada and Israel/Palestine (2011)
By Cheryl L'Hirondelle, Joseph Naytowhow & b.h. Yael, Cultivating Canada, 2011.
Reconciliation in Palestine. Bert Hellinger Interviewed by b.h. Yael. (2009)
by b.h. Yael. The Knowing Field, Jan. 2009, v. 13.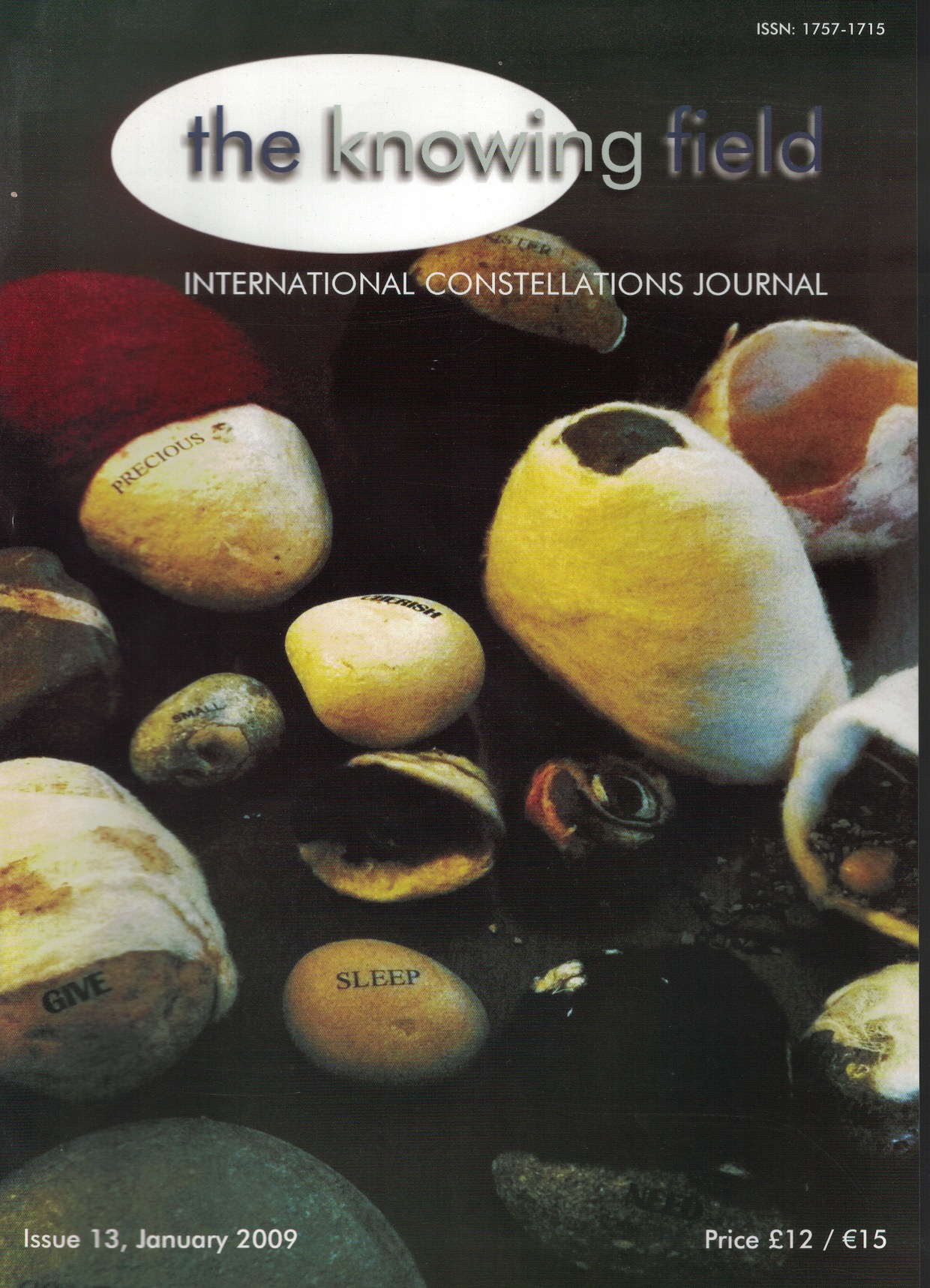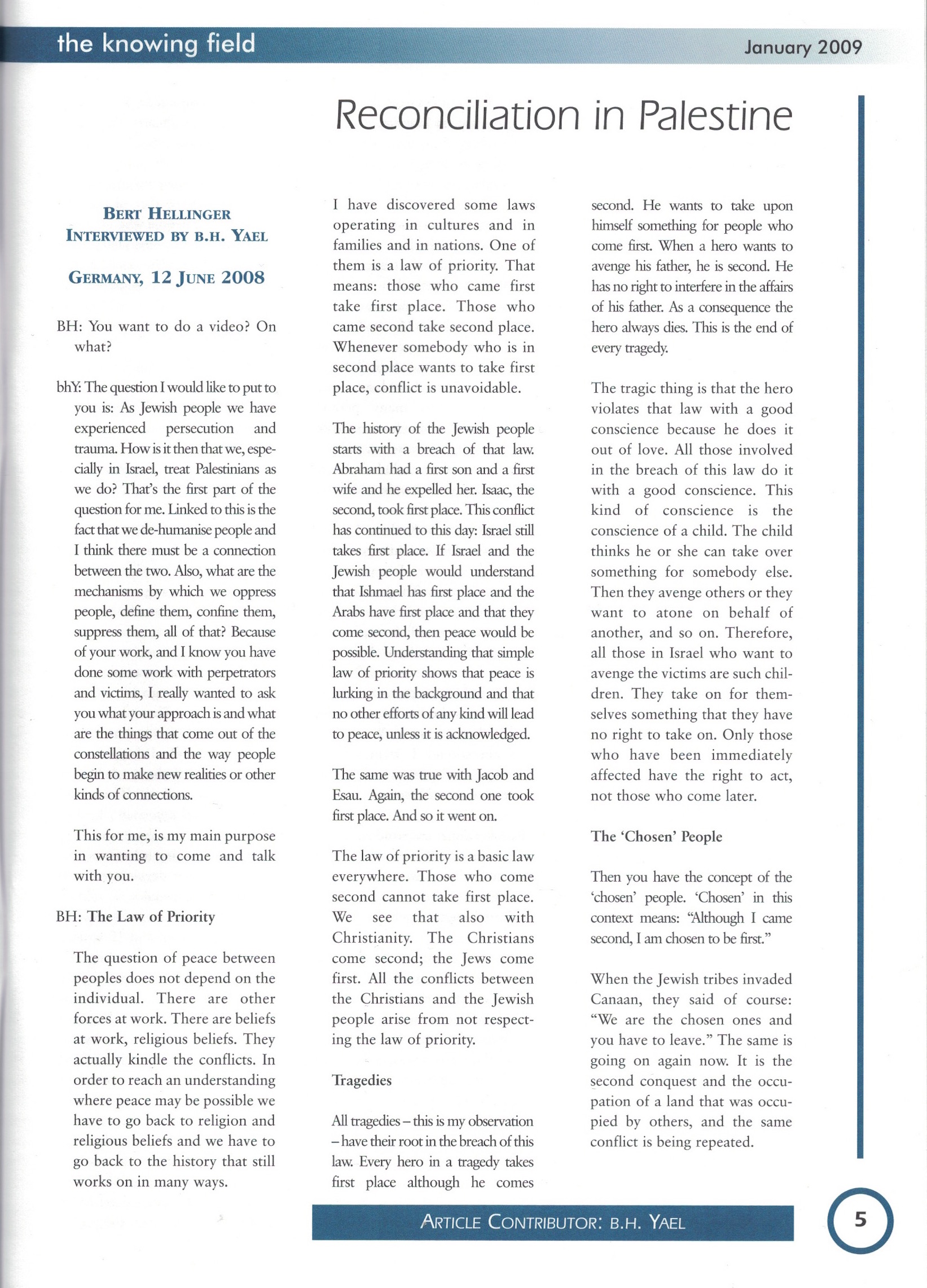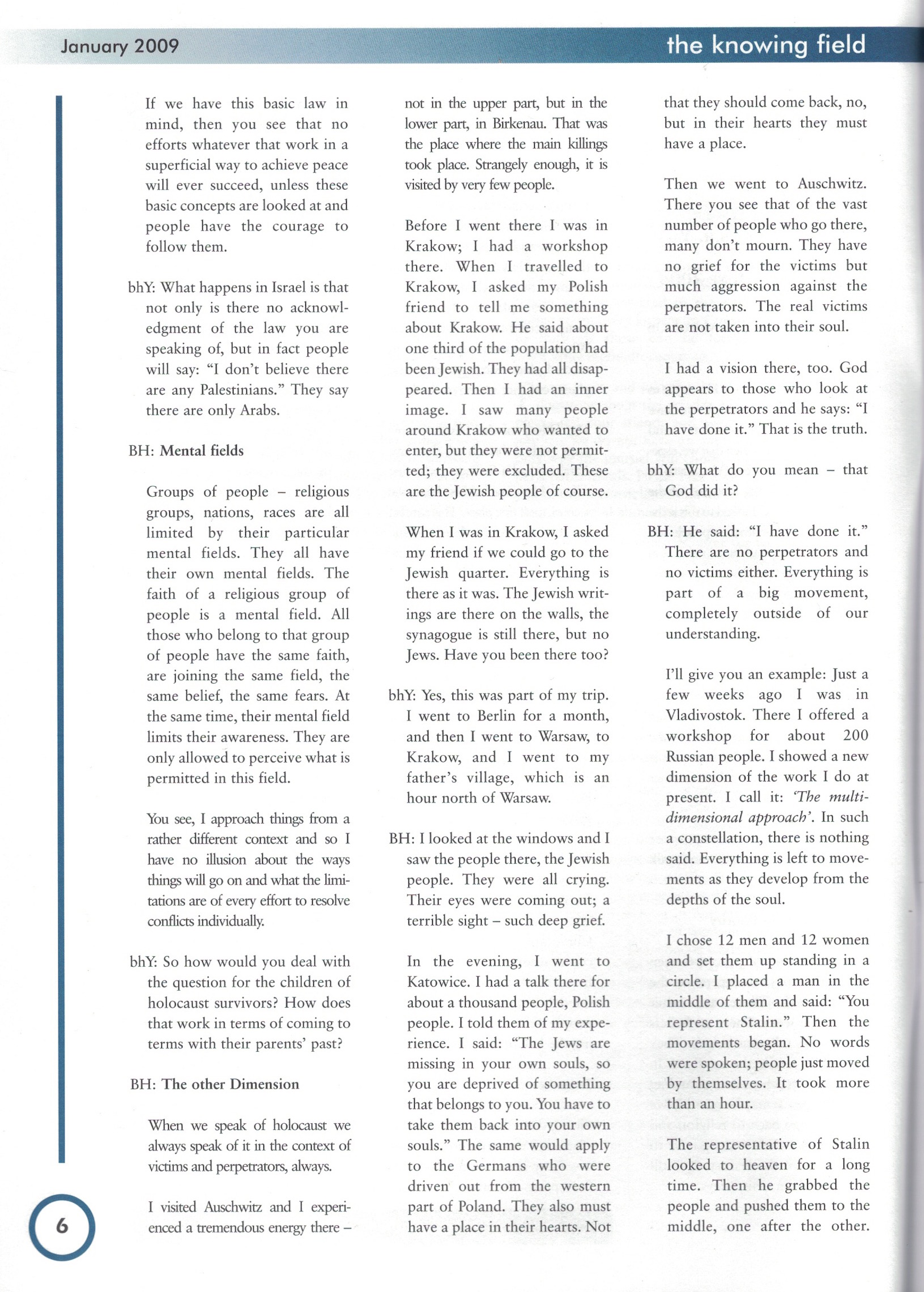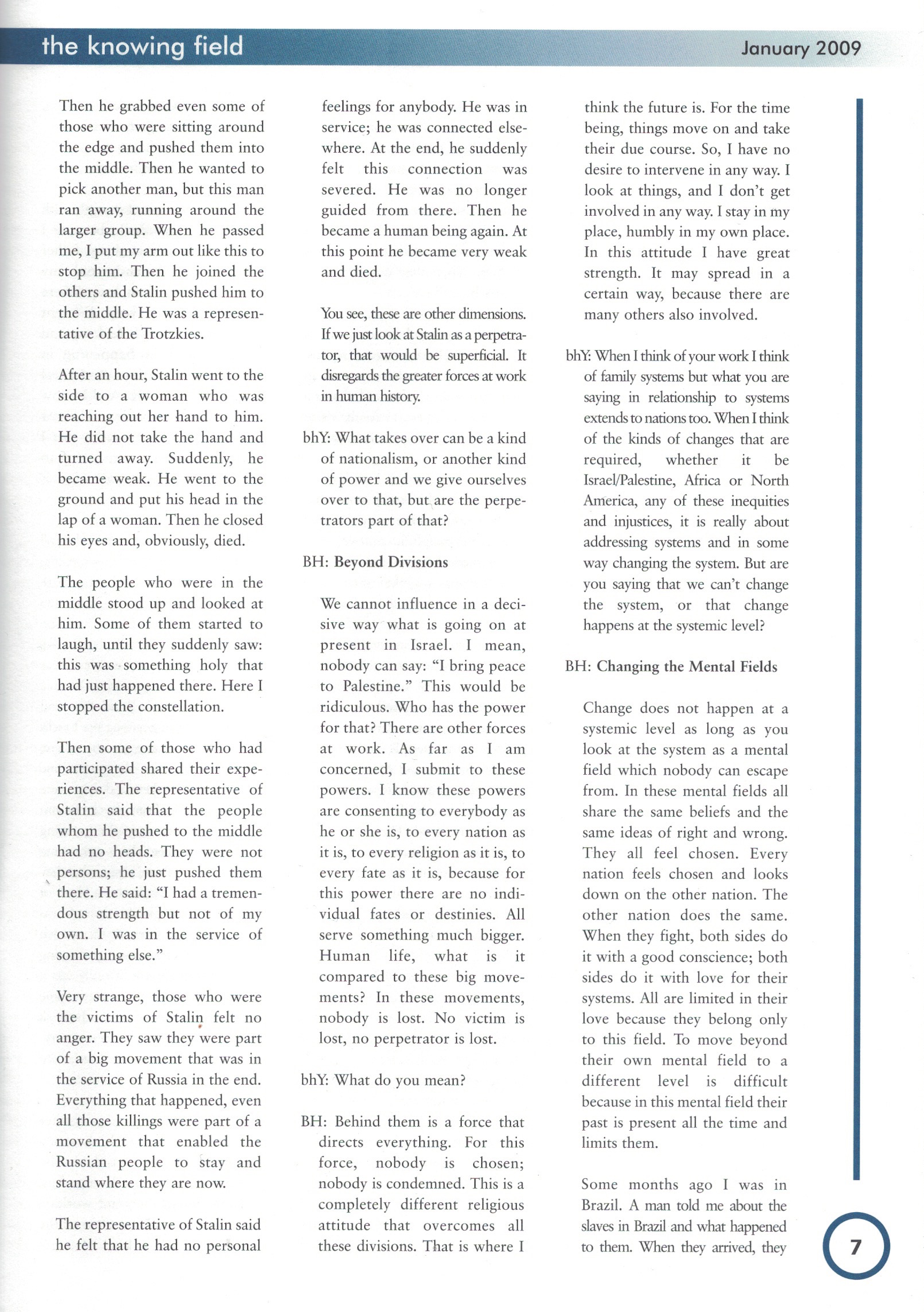 by b.h. Yael. Fuse, Nov. 2002, v. 25, no. 4.
A meditation by the author, during the course of making a video, on the apocalypse vs. personal death, the apocalypse as political struggle, religion vs. spiritualism.
Apocalypse is inevitable. Through b.h. Yael 's work, Trading the Future, apocalypse is a paucity of vision, "it is the possibility that God gives up, rather than a god that values abundant life." We believe in the end more than other things we believe, maybe it is because everything has its beginning and end, its rise and fall, it is a question of choosing life over death.
More Than Just Free Speech (2009)
b.h. Yael
Sketch: Picture the Performer (2005)
by b.h. Yael.
Pressed: When Words Were Earth (2005)
by b.h. Yael. A Space Gallery Catalogue, 2005.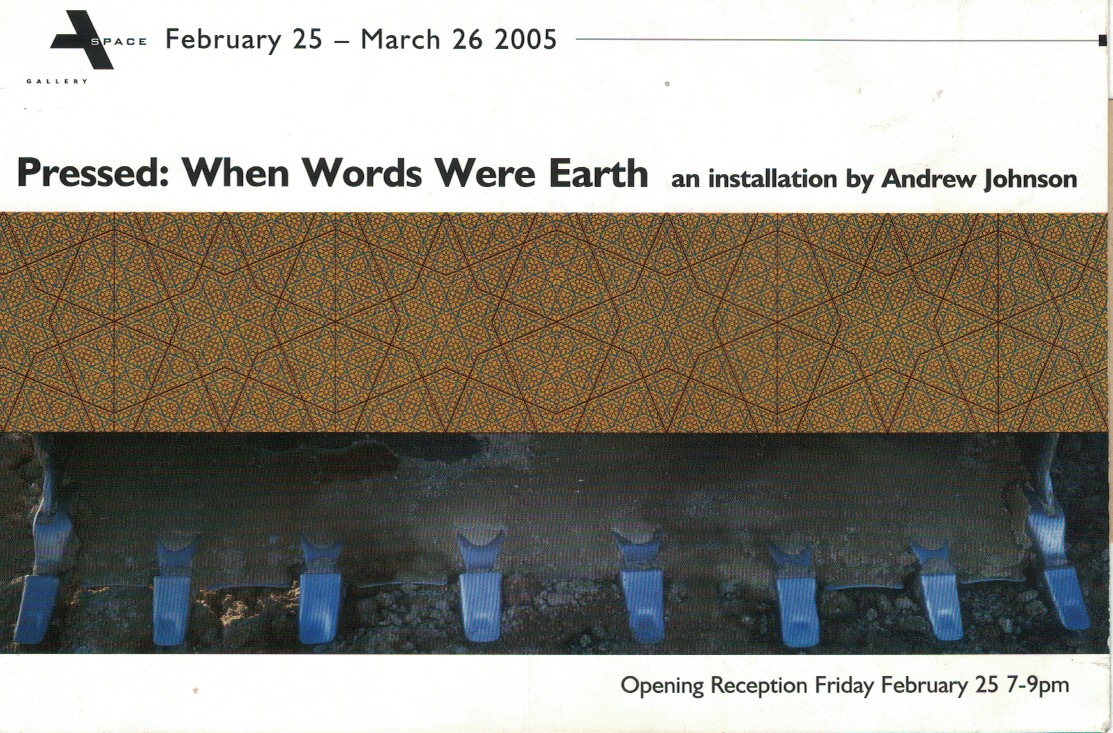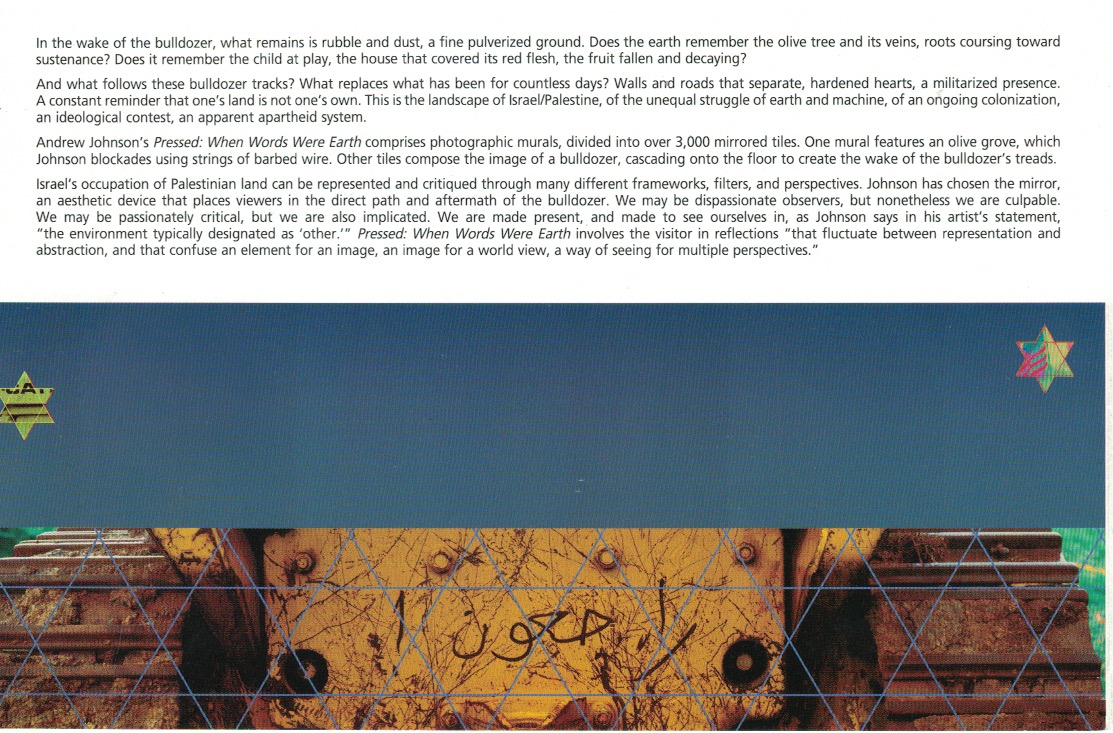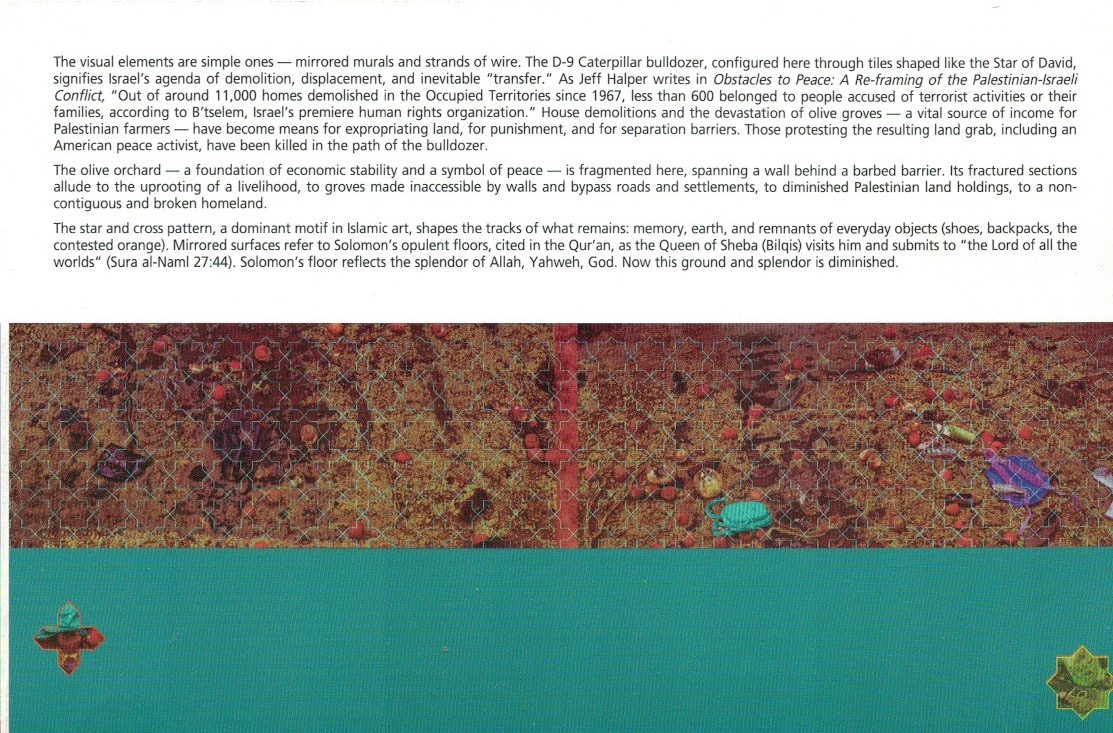 Encountering the Unbounded (1999)
by b.h. Yael. unbound geographies/FUSED HISTORIES, 1999.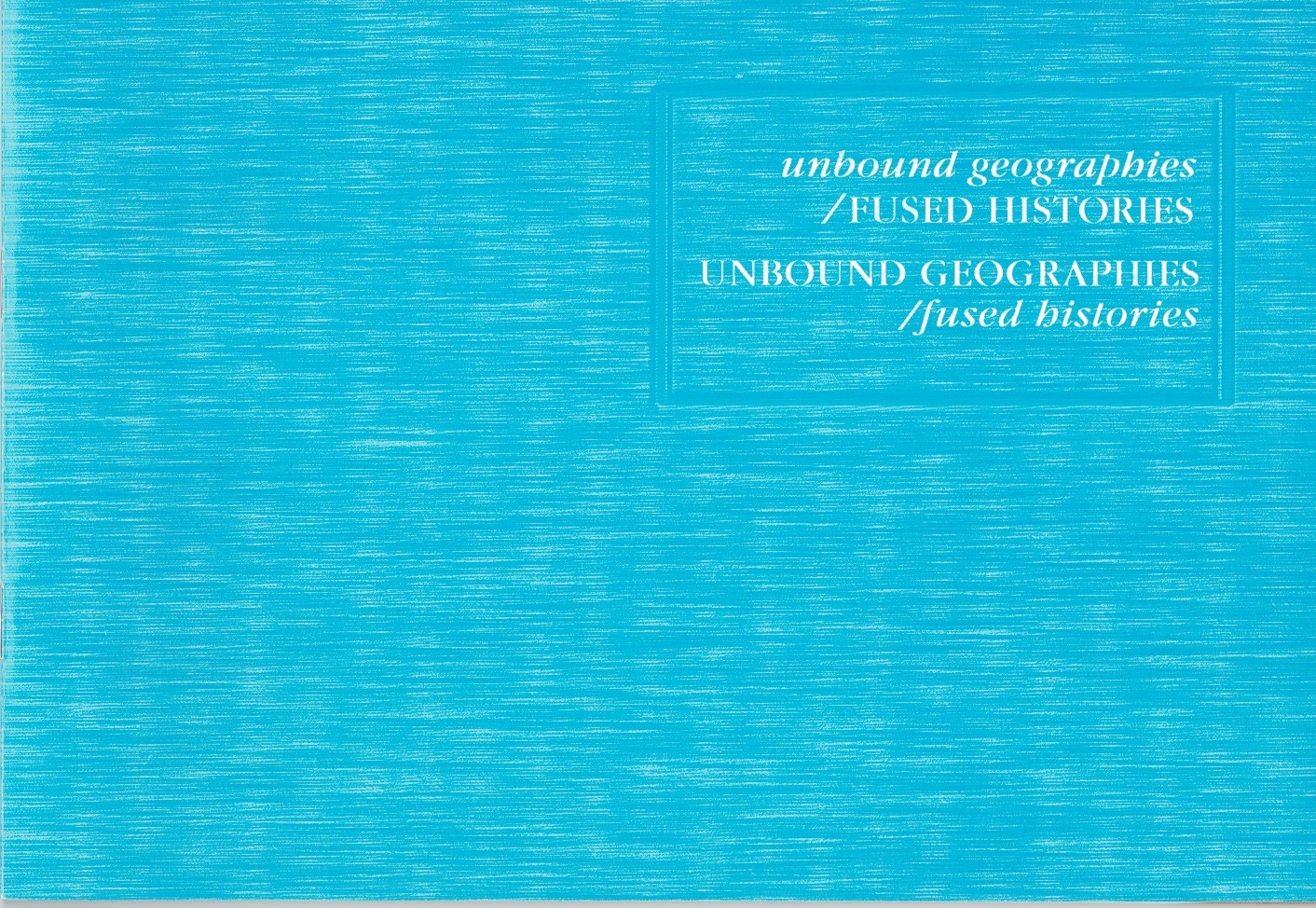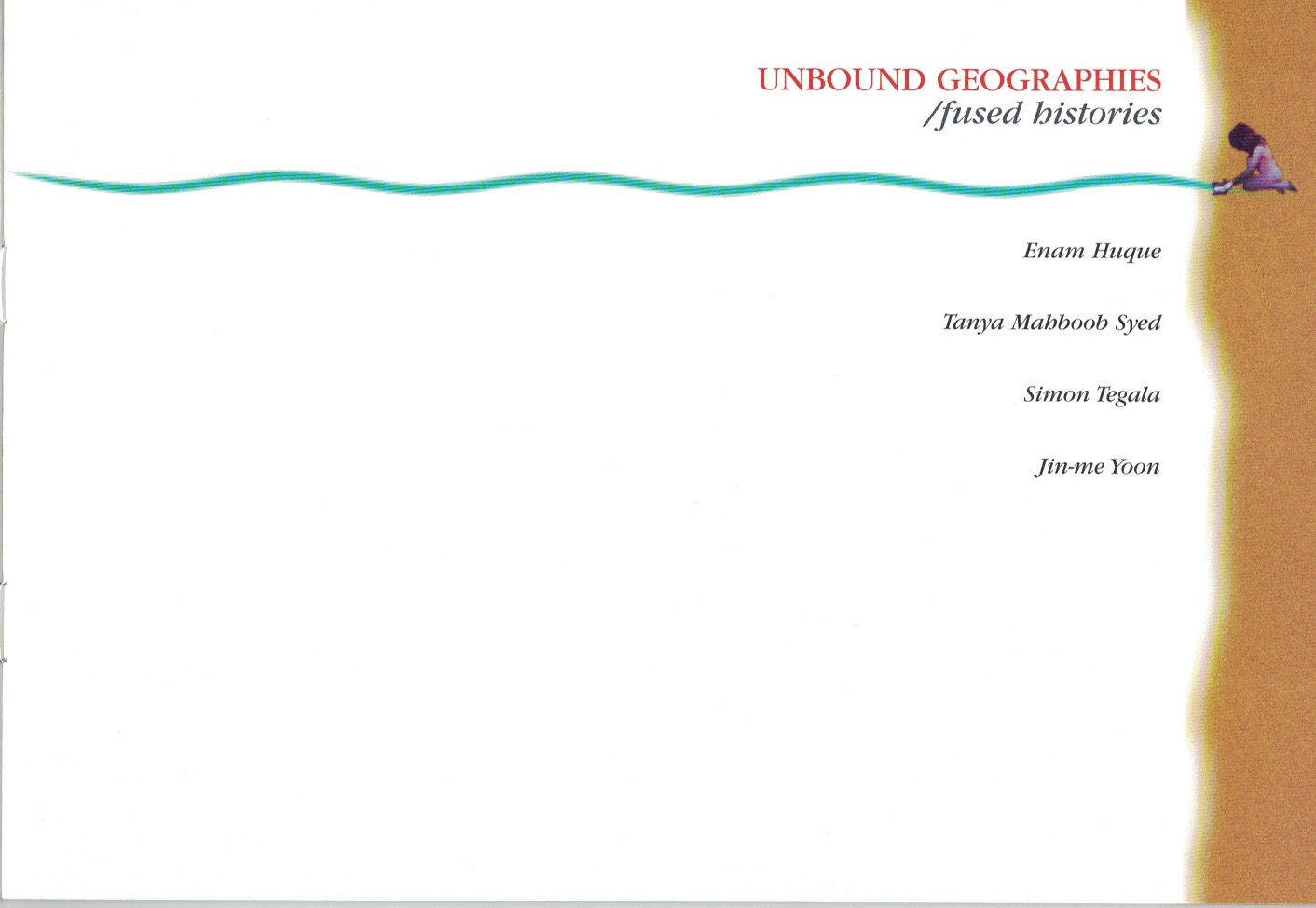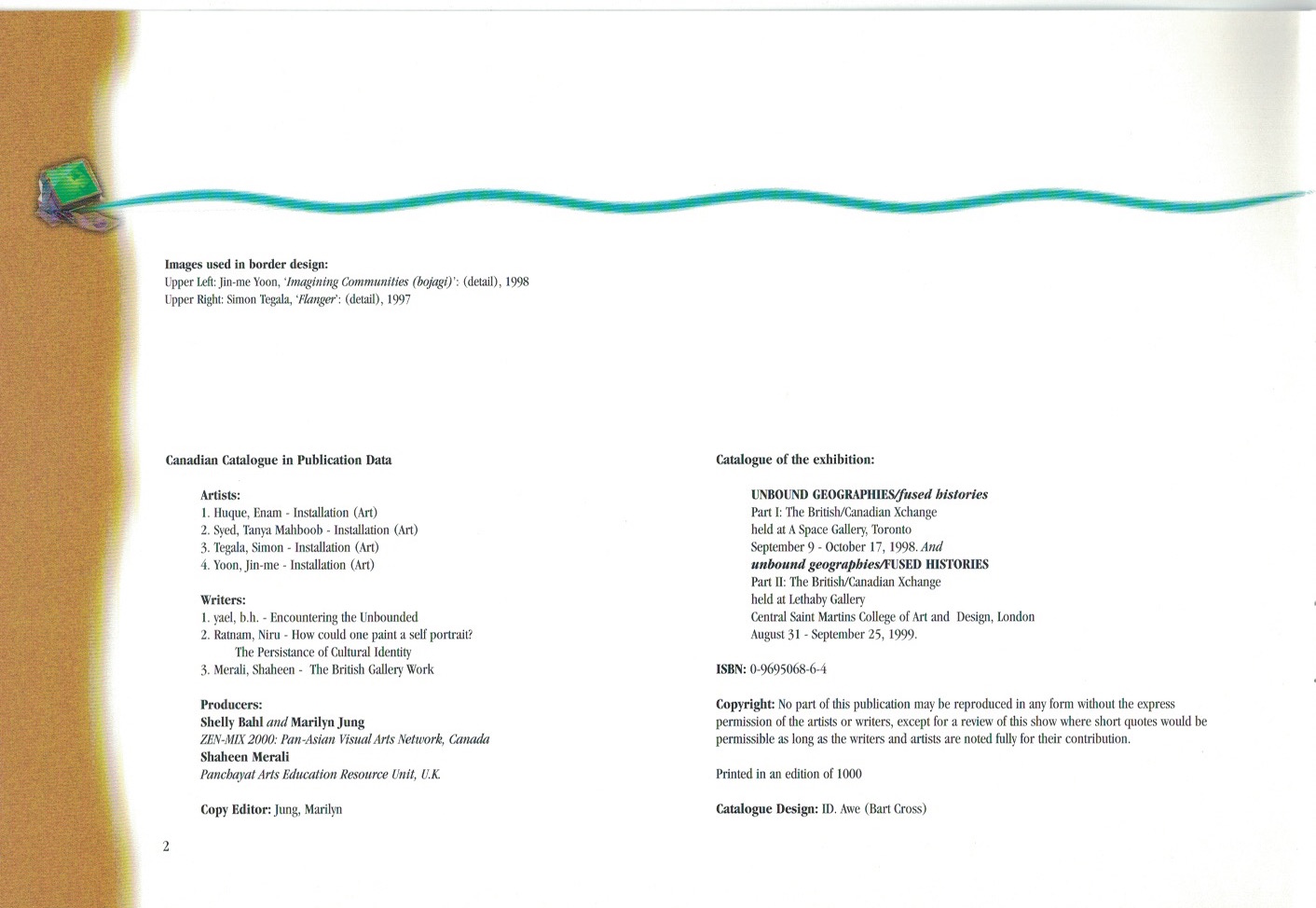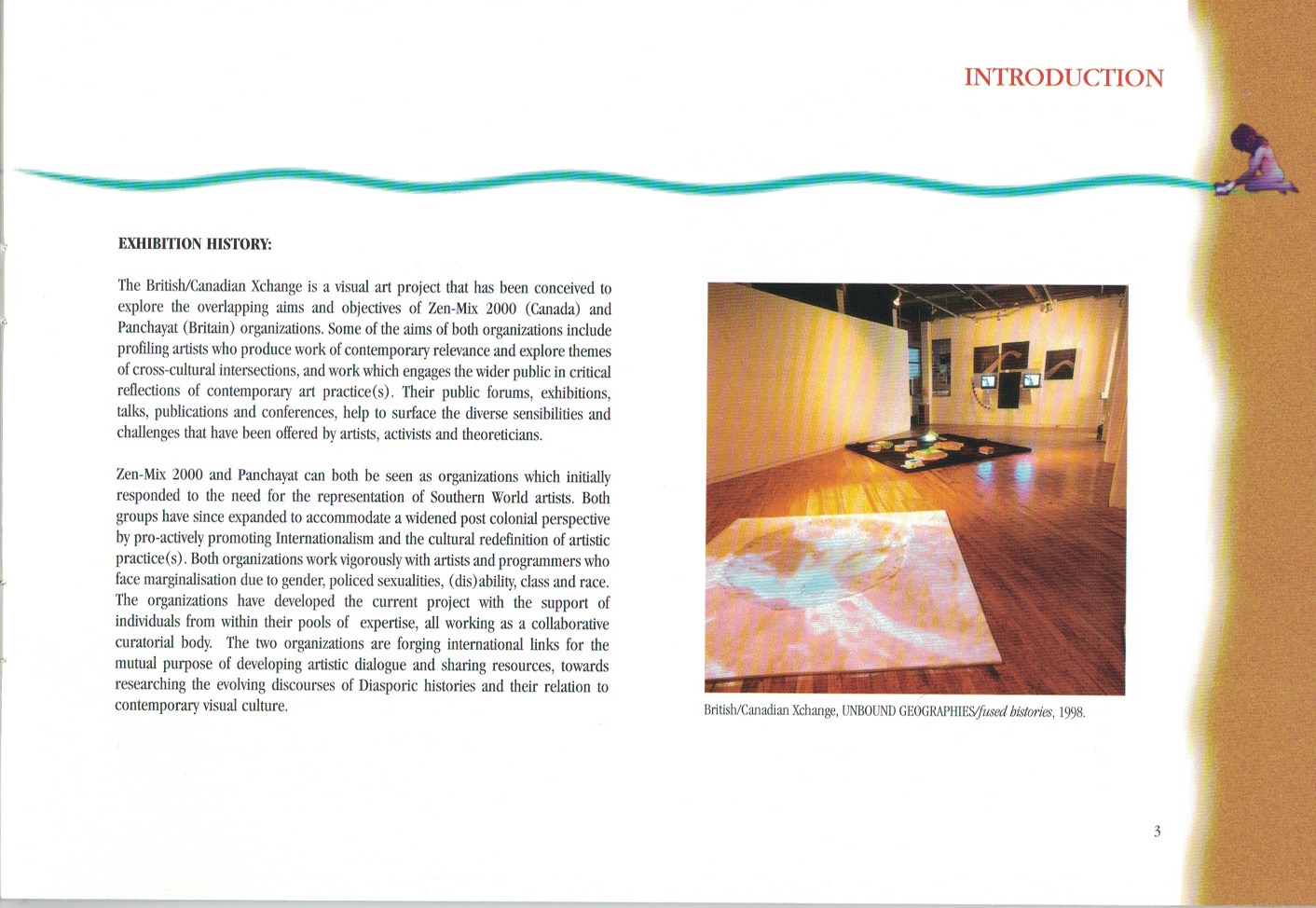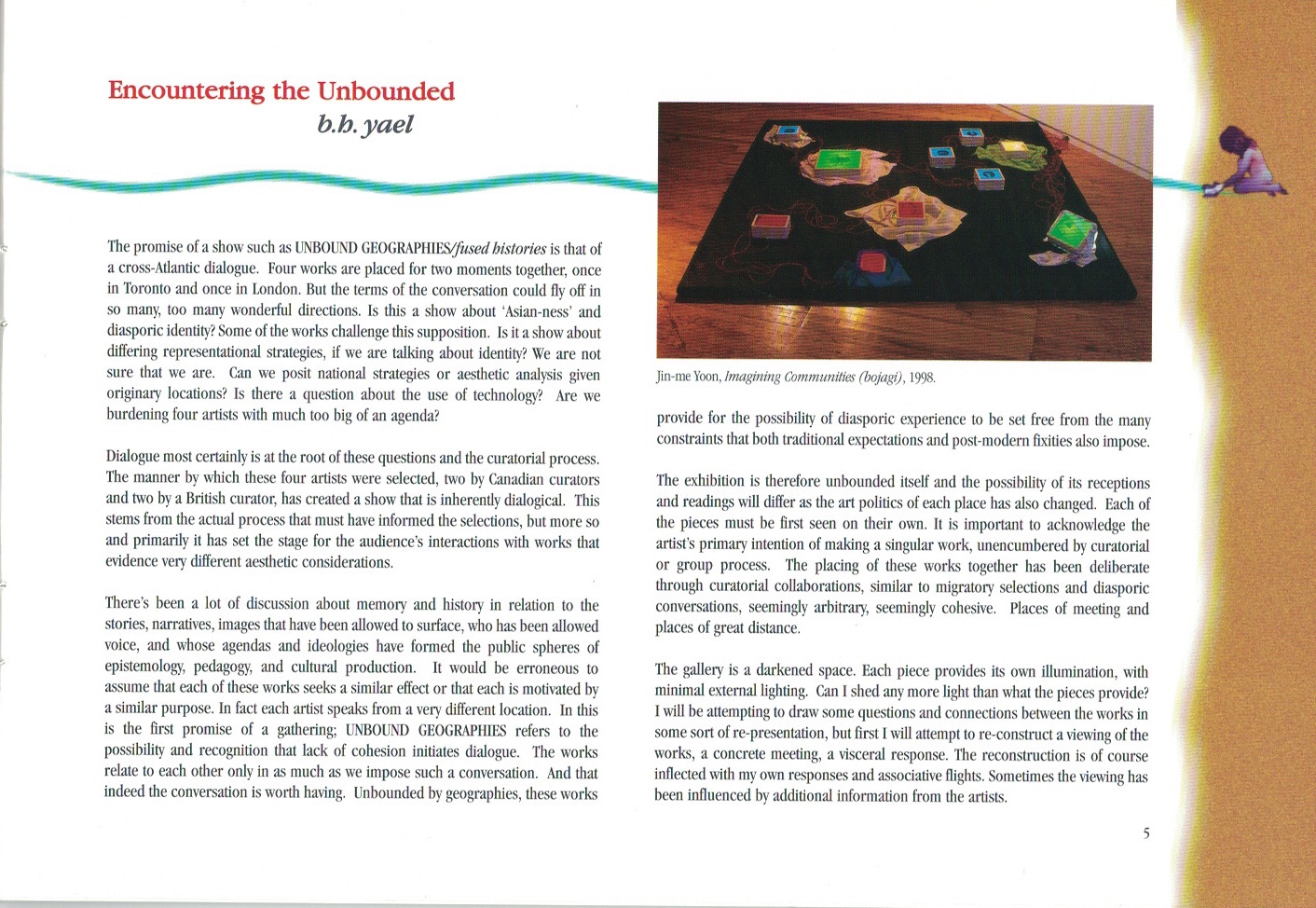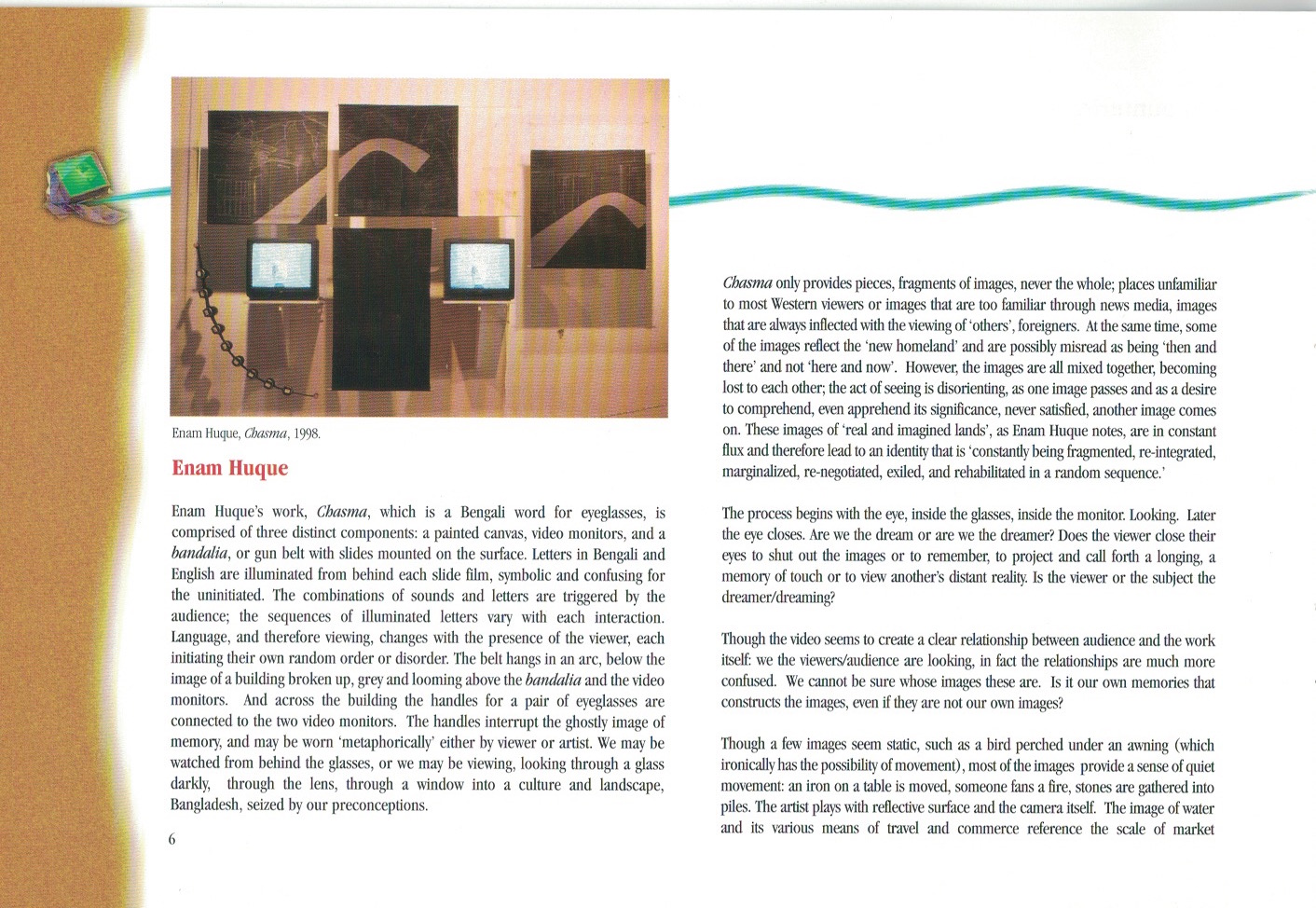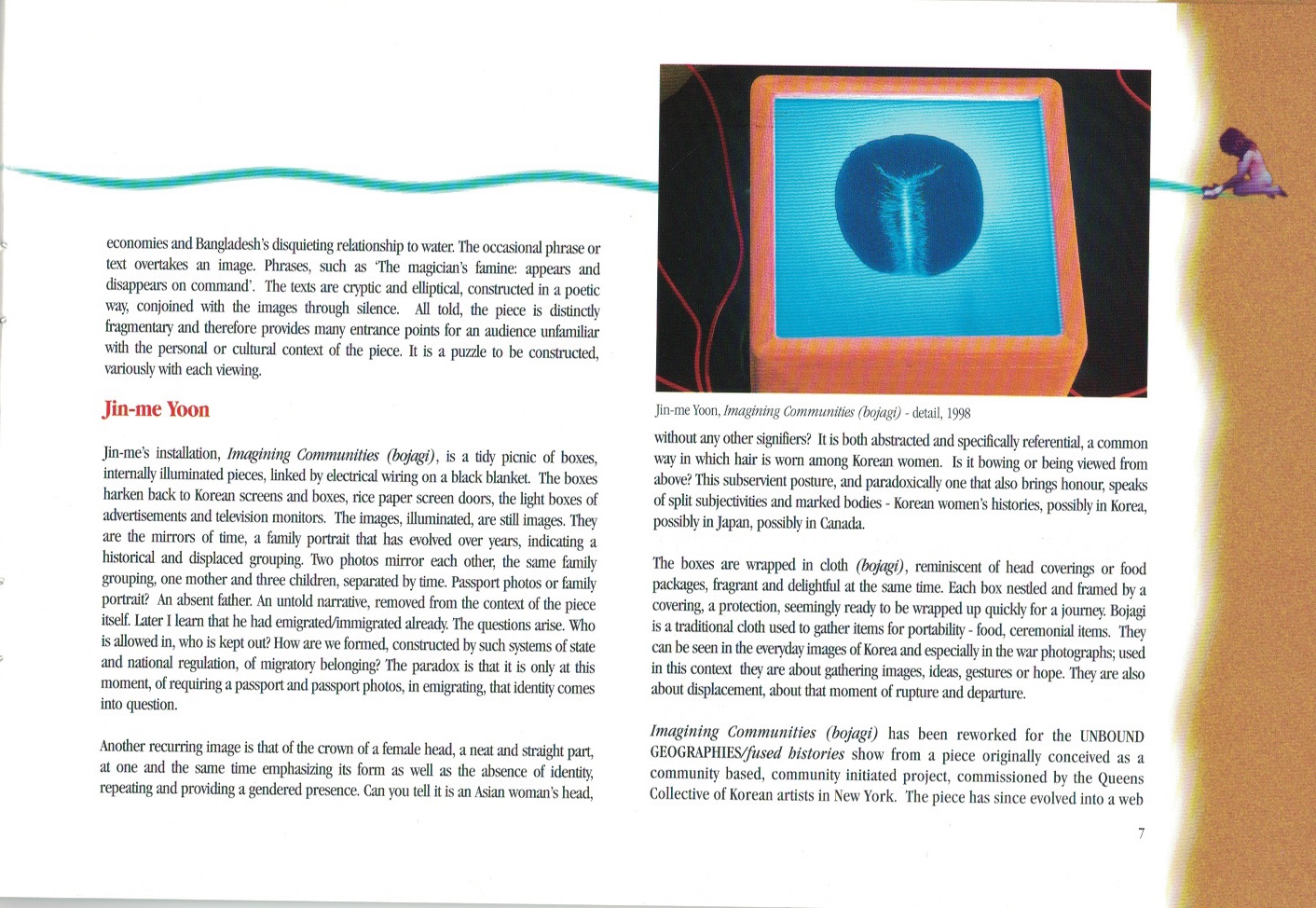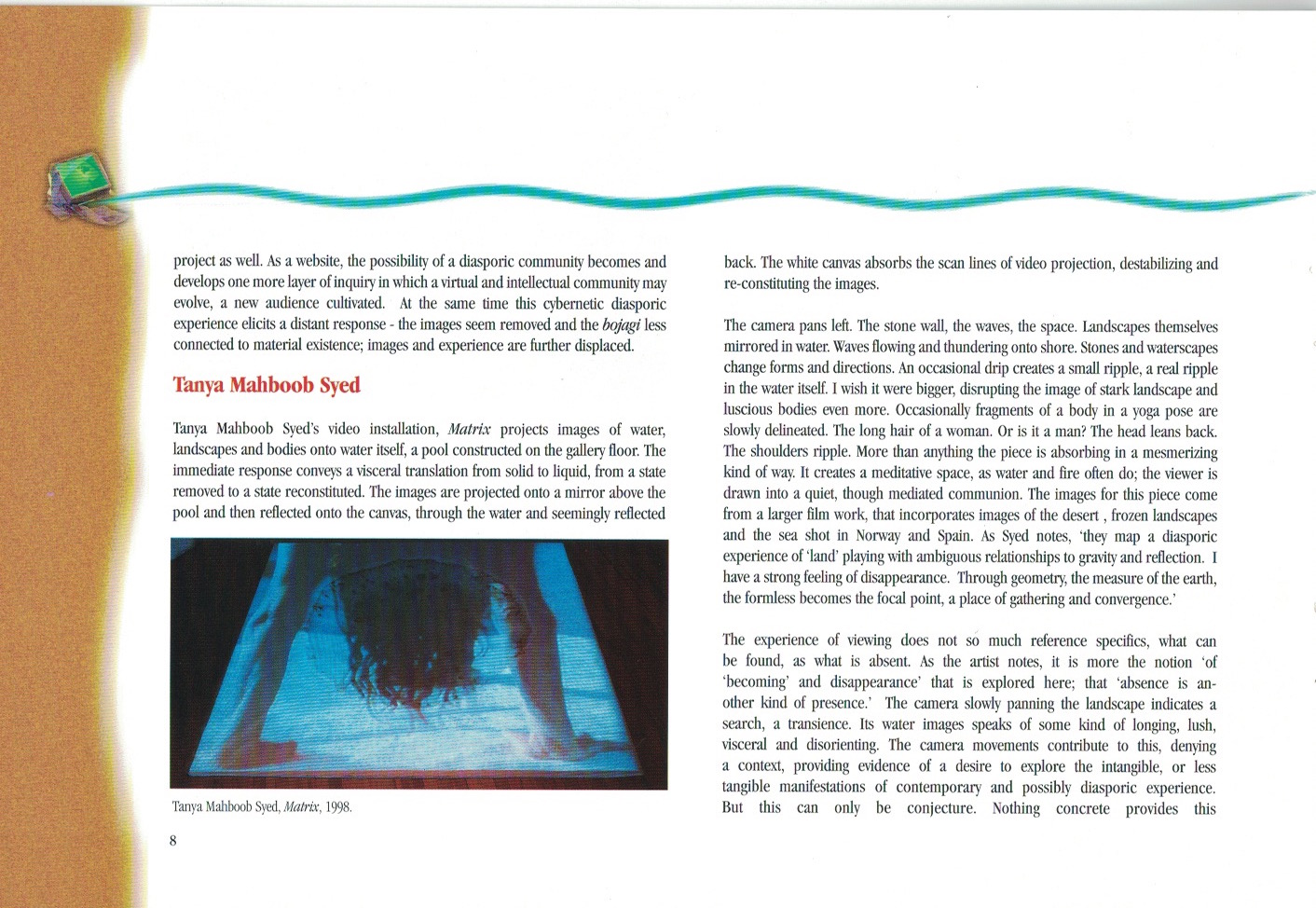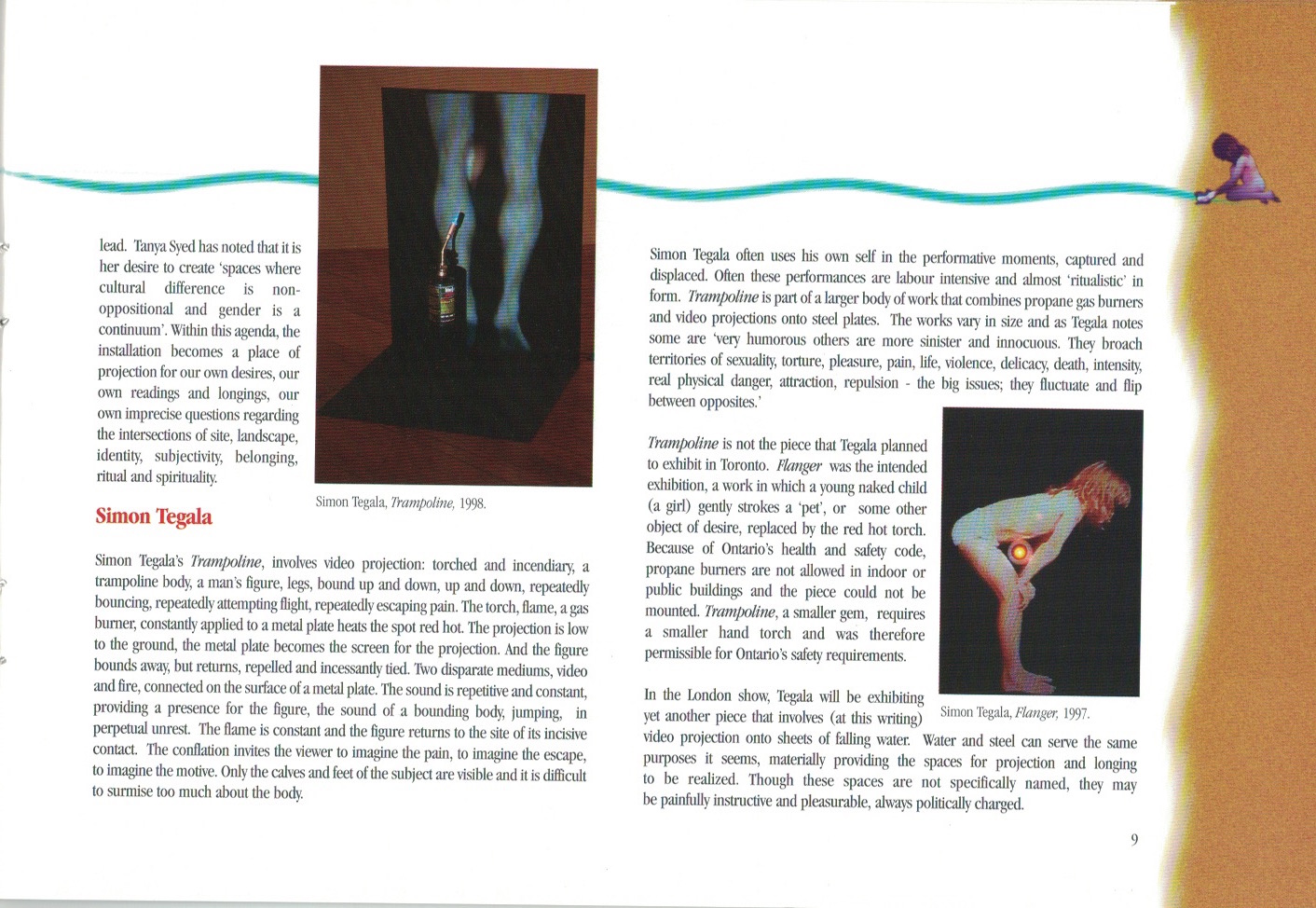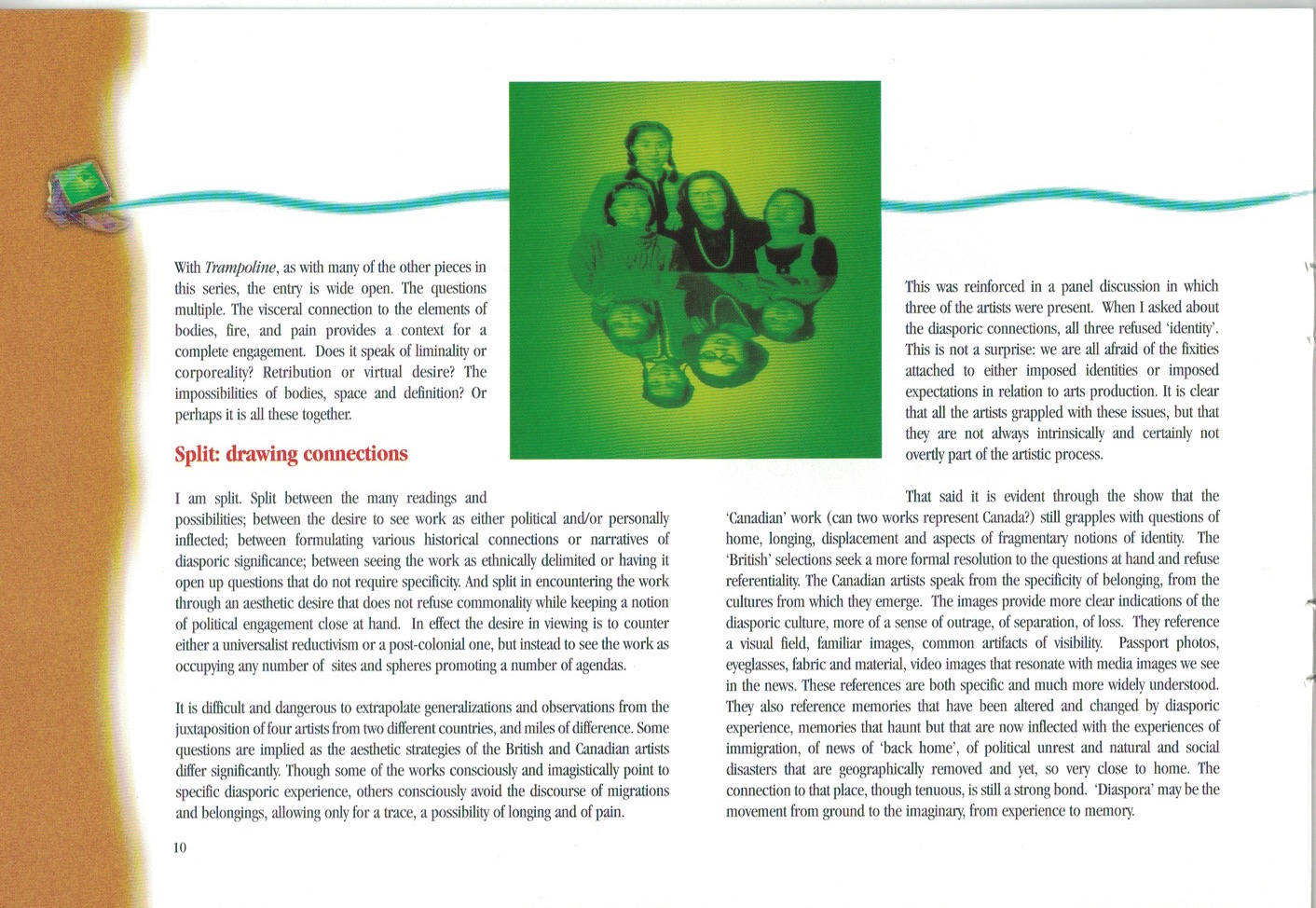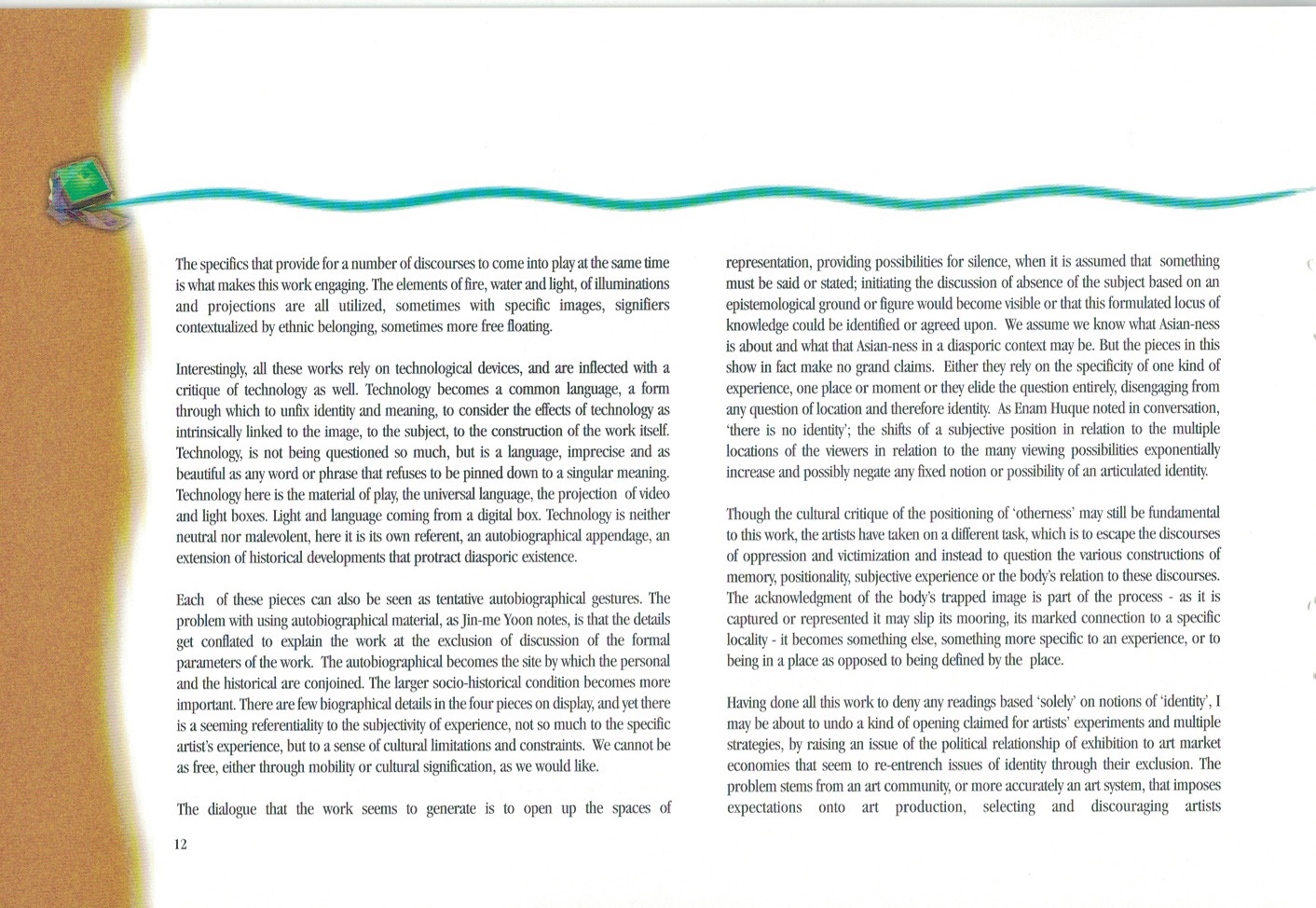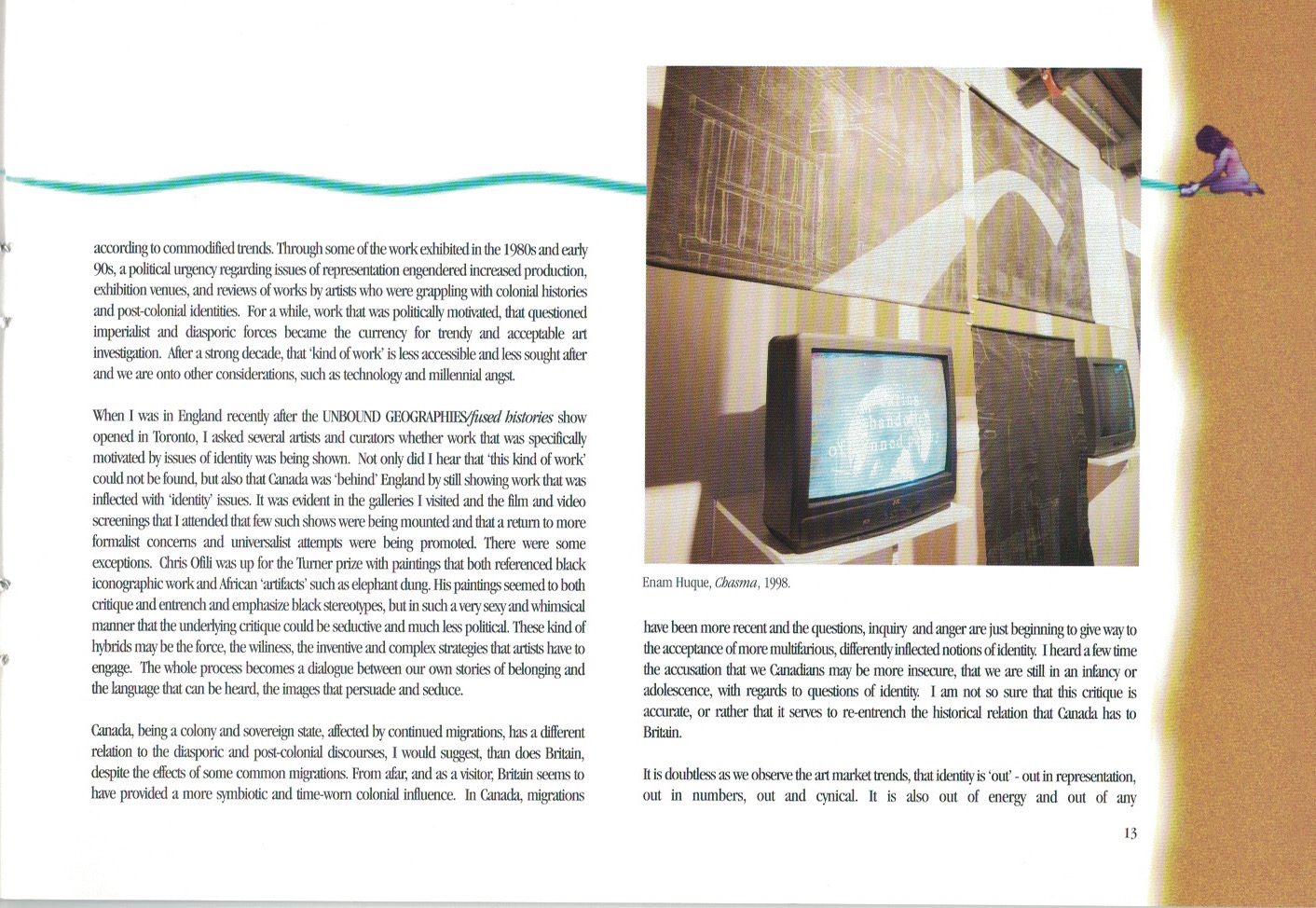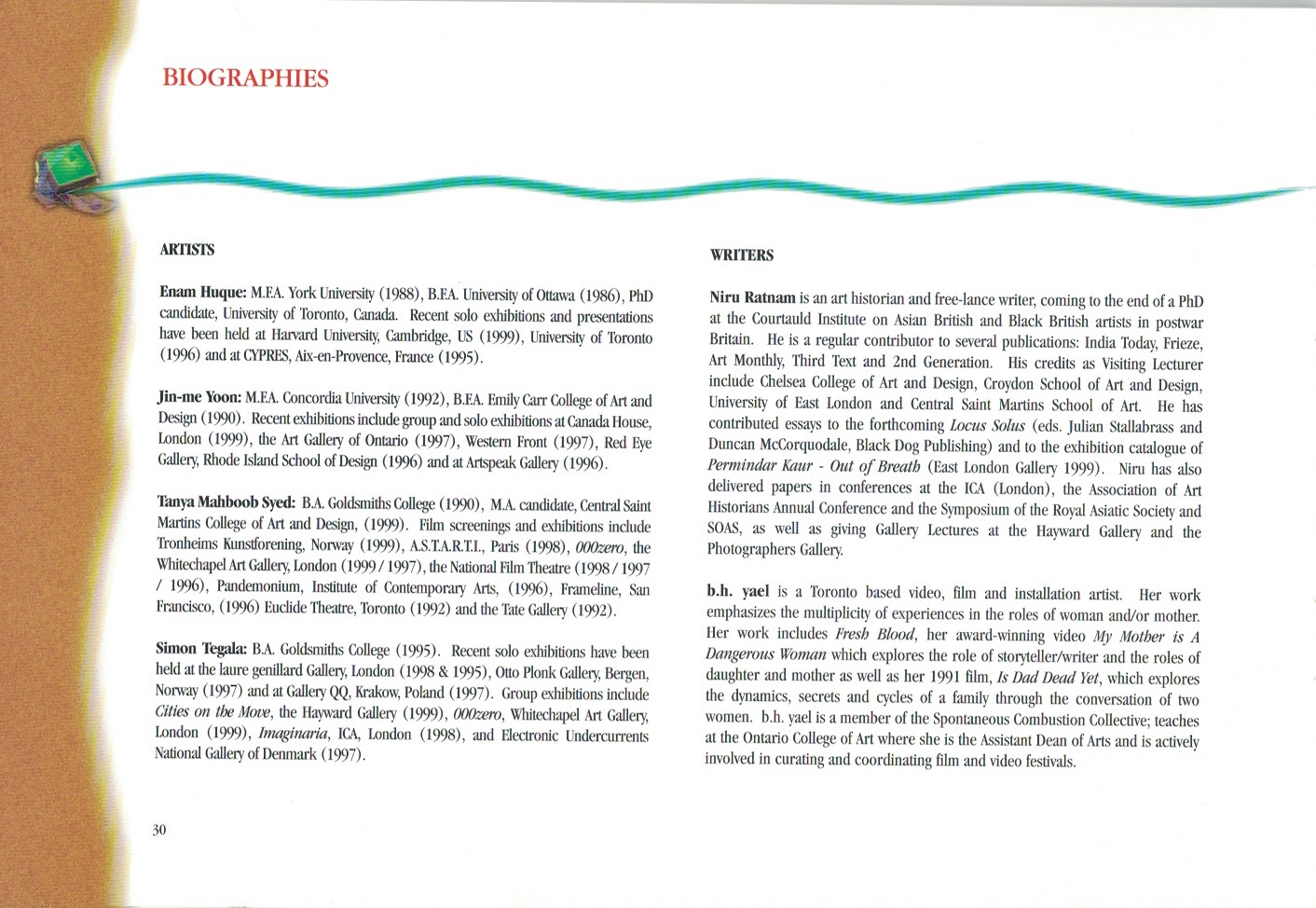 Untitled (1998)
by b.h. Yael. British Canadian Video Exchange, 1998.
This catalogue for the 1998 British Canadian Video Exchange describes an artist-curated exhibition combining British and Canadian video artists focusing on various themes including relations, bodies, landscape and performance.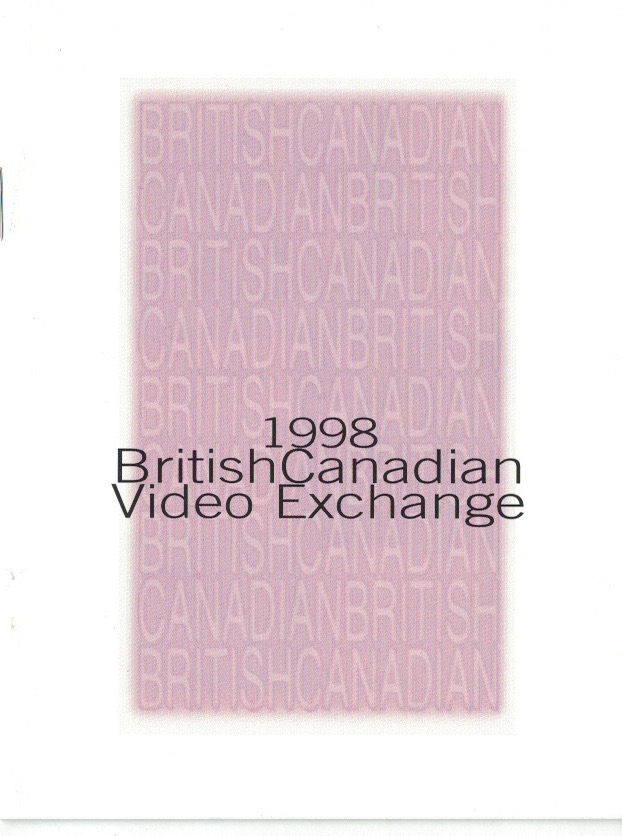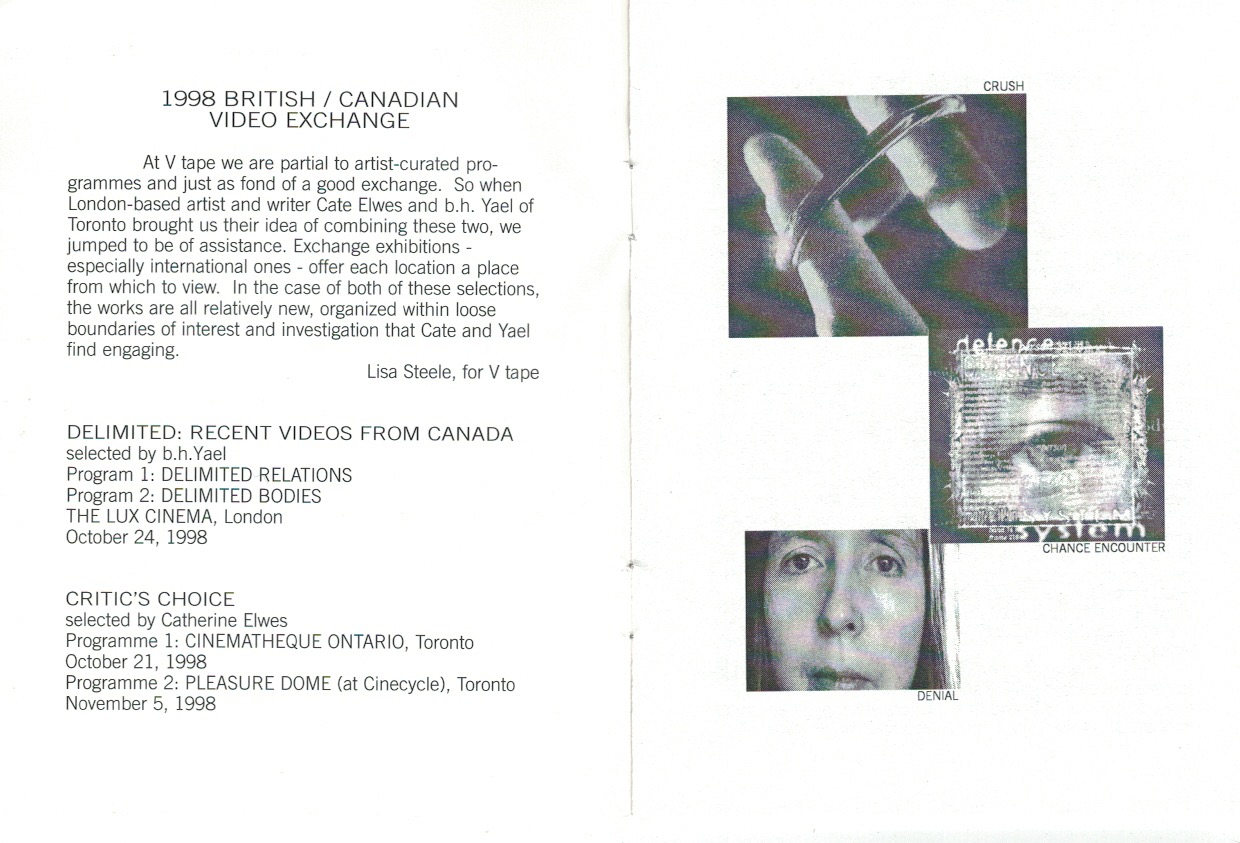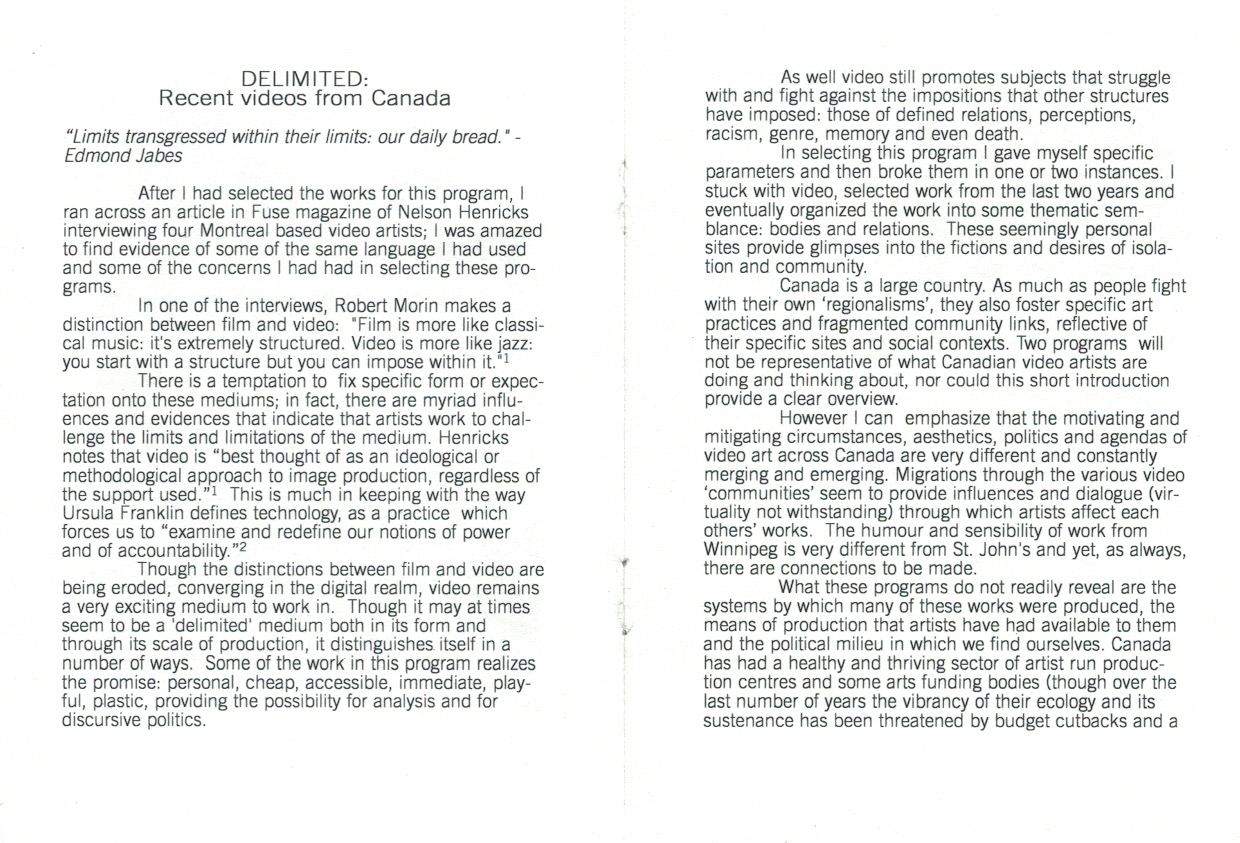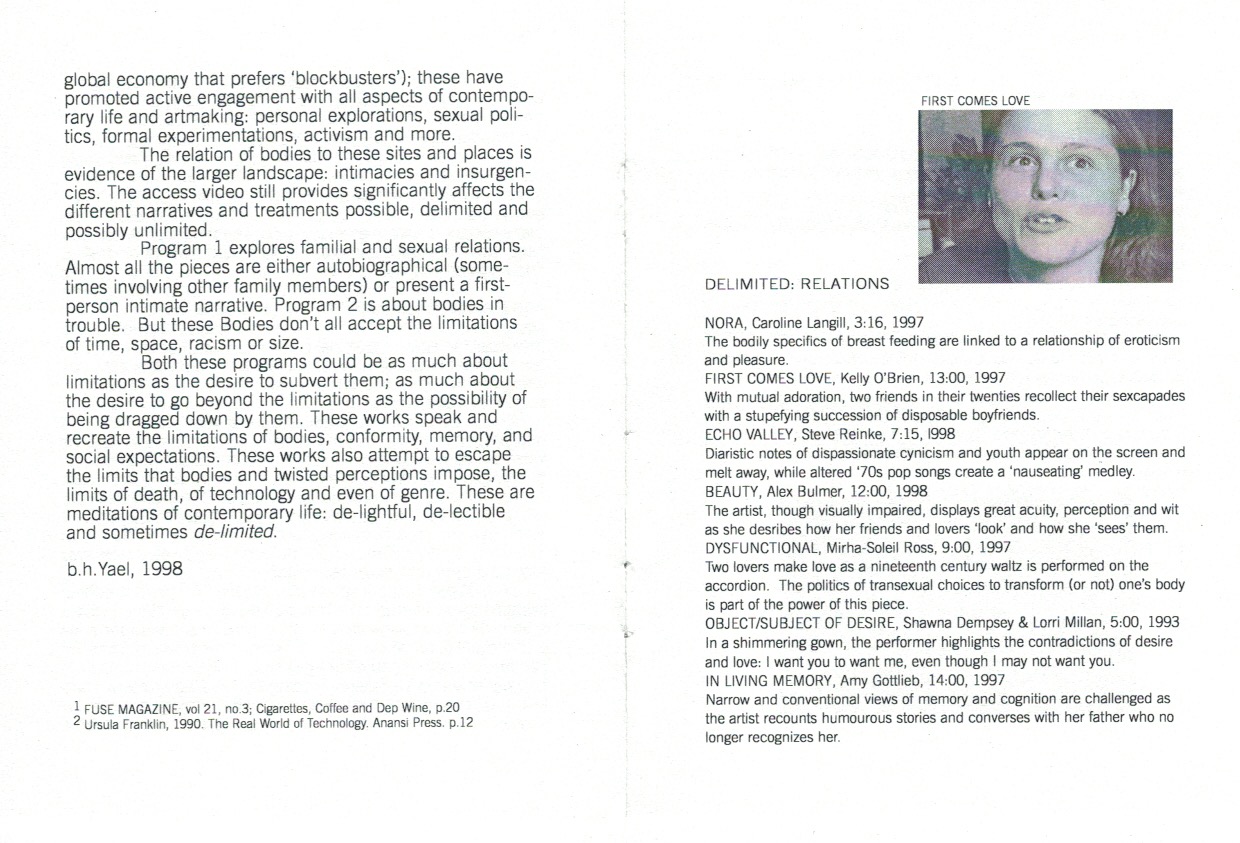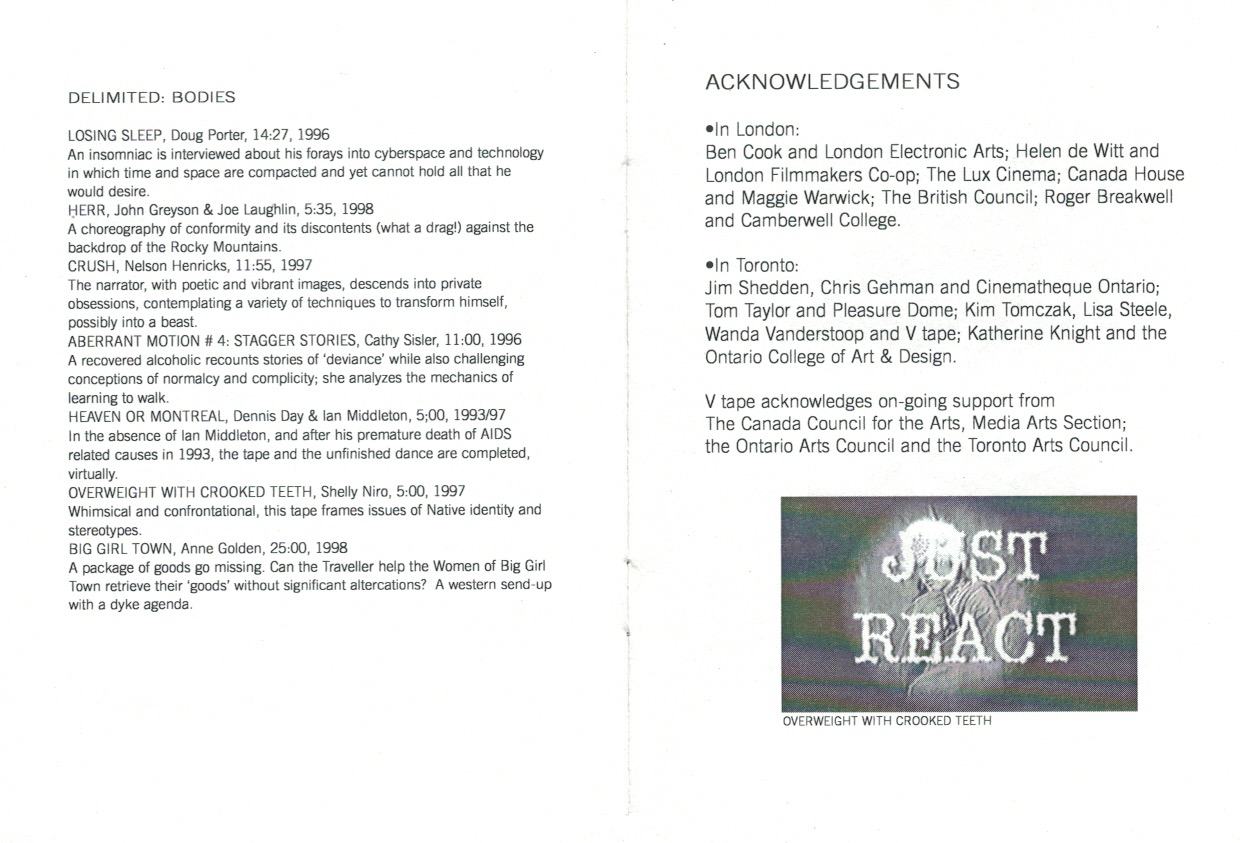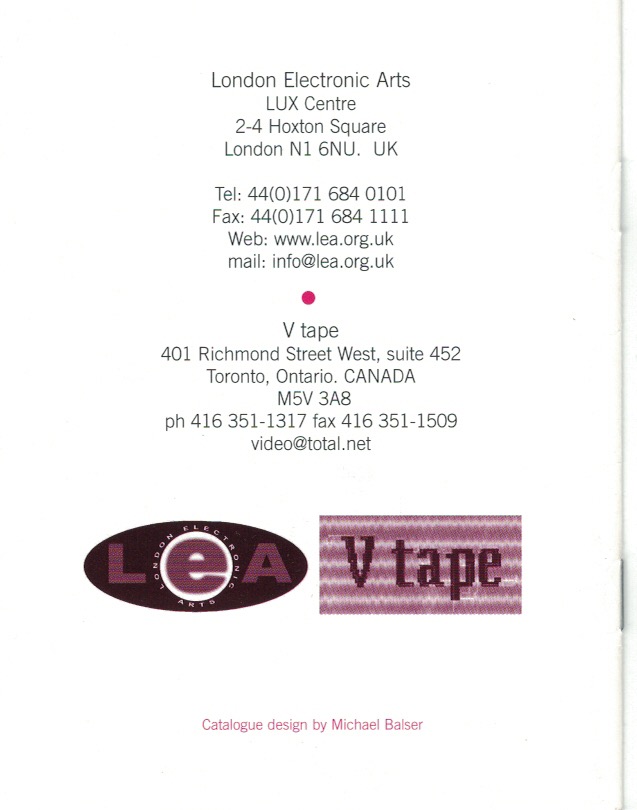 Fuse, Fall 1987, pp. 8-9
A short description of topics discussed at a video and film conference and exhibition held September 10-12 1987. Questions raised include; What is the role of a curator? What are the responsibilities of galleries to the artist and the public? How best can film and video be programmed, curated, and contexualized?
Images of Voice (1986)
by b.h. Yael. Musicworks, 1986, v. 42.